SOUP OF THE MONTH
A spicy Italian soup for those chilly November days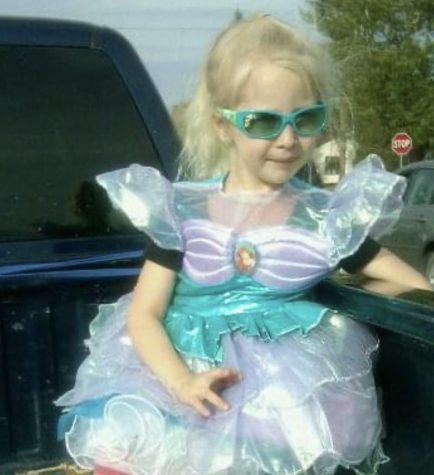 More stories from Hailey McIntosh
Thanksgiving is just around the corner and there's no better time to practice your soup-making skills than with this delicious and easy soup. It's called Zuppa Toscana. Zuppa is Italian for soup, and Toscana refers to the Tuscany region of Italy. 
It translates roughly to "Tuscan-style soup." It's a great soup for your friends and family. Zuppa Toscana is mildly spicy with a subtle kick, rather than one that will have you panicking and reaching for a glass of milk. 
It takes about 45 minutes to make, which makes it a nice quick meal. I made it for dinner once, and now my family begs to have it at least once or twice a week. Zuppa Toscana has quickly become a favorite of everyone that I've served it to.
All you have to do is chop and boil some potatoes, brown your sausage, cook your onions and garlic, add in some cream and chicken stock and bring it to a boil. Put in potatoes and sausage, and about 5 minutes before serving, add in the kale.

While I would consider this soup a meal by itself, it could be enhanced with some side dishes. Some examples would be breadsticks, lemon roasted asparagus, or some sweet Hawaiian rolls. 
Below is a recipe from lecreamdelacrumb for Zuppa Toscana:
Ingredients
▢ 

1 pound spicy Italian ground sausage – use mild for kid-friendly

▢ 

4 tablespoons butter

▢ 

½ white onion – diced

▢ 

1 tablespoon minced garlic

▢ 

6 cups chicken broth

▢ 

2 cups water

▢ 

4-5 yellow potatoes – cut into 1-inch pieces

▢ 

3 teaspoons salt – or to taste

▢ 

1 teaspoon black pepper

▢ 

2 cups heavy cream

▢ 

4 cups chopped kale

▢ 

chopped bacon or bacon bits and grated parmesan cheese for topping – optional
Instructions
In a large pot saute sausage for 5-6 minutes until browned. Use a slotted spoon to transfer sausage to a plate and set it aside. 

In the same pot, add butter and saute onions over medium heat until translucent. Add garlic and saute for another minute until fragrant. 

Add chicken broth, water, potatoes, salt, and pepper and bring to a boil. Boil until potatoes are tender. Stir in kale, and heavy cream. Add sausage. Taste and add salt and pepper if needed. Serve garnished with grated parmesan cheese if desired. 
Leave a Comment