SOUP OF THE MONTH: SOUPDOG
Warm up with this soup… dawg.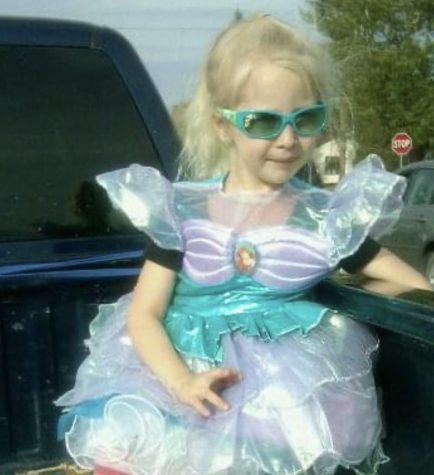 More stories from Hailey McIntosh
It's the perfect time of year to warm up with a nice bowl of soup. Egg drop it like it's hot & sour soup to be specific. A dish named after the rap music icon, Snoop Dogg, is the perfect soup for any day, rain or shine.
Any dish named after a star like Snoop is bound to be interesting. The soup is an egg drop, and hot & sour soup hybrid. It strays from the traditional egg drop soup by adding in aleppo pepper, and sriracha. Like Snoop, the dish is unique in a lot of ways. 
Egg Drop and Hot & sour soup both originated in China. Egg drop soup was invented in 1,400 B.C. while hot and sour soup has only been around for around 1,000 years. 
They have both been staples in Chinese – American Cuisine. Ask anyone if they've tried either, they will more than likely say yes.
The recipe was made by the Bushwick Grill Club in 2019. The chef, Frank Davis, was inspired by Snoop and his songs.
"I've always dug the laid-back style of Snoop Dogg," Davis said. "Through the years, he's turned out some of my favorite dope-hop tracks."
Davis previously worked as a CD buyer for a wholesale record store. There, he got the chance to meet Snoop Dogg and Dr Dre. This would later inspire this delicious, unique soup. 
"His culinary team up with Martha Stewart has definitely cemented his place in my Rap Top 10," said Davis.
"
Snoop Dogs culinary team up with Martha Stewart has definitely cemented his place in my Rap Top 10."
— Frank Davis
Snoop has recently teamed up with Martha Stewart to make his own cookbook, From Crook to Cook, it contains 50 recipes from Snoop's "personal collection". Some dishes in the book include Baby got Back Ribs, Go Shawty, it's your Birthday Cake and Spaghetti de le Hood. 
EGG DROP IT LIKE IT'S HOT & SOUR SOUP
Hot & sour soup with Baby Bella & Shittake mushrooms, Napa cabbage, tofu, and egg ribbons – Makes about 2 quarts
1 tablespoon vegetable oil

2 scallion, chopped

2 cloves garlic, minced

2 teaspoon ginger, minced

4-ounces Baby Bella mushrooms, sliced thin

1-quart vegetable stock

2 cups of water

3 tablespoons of rice wine vinegar

2 tablespoons soy sauce

2 teaspoons balsamic vinegar

1 1/2 teaspoons white pepper

1 teaspoon Sriracha

1 teaspoon white sugar

1/2 teaspoon Aleppo pepper

5-ounces Shittake mushrooms

2 cups of napa cabbage, sliced thin

6-ounces firm tofu, cut into bite-sized cubes

2 tablespoons cornstarch + 2 tablespoons water

2 large egg, lightly beaten
Place oil in a heavy pot over medium heat. Add scallion, garlic, and ginger and saute until fragrant, about a minute. Add the Baby Bella mushrooms and saute until they soften and release some of their liquid, about 5 minutes. Add the vegetable stock and water, bring to a boil, reduce heat and simmer for 5 minutes.
Add the vinegar, soy sauce, sugar, Sriracha, and spices. Stir to combine thoroughly. Add the Shiitake mushrooms and cabbage and simmer until the mushrooms and cabbage are tender. 
Combine the cornstarch and water in a small bowl. Add the tofu and gently stir the soup in a circular motion while adding the cornstarch slurry. Continue cooking until the soup has thickened. 
Using the same circular stirring motion, slowly add the beaten eggs so that "ribbons" form. Once eggs are added, remove from heat and enjoy. 
View Comments (1)