SOUP OF THE MONTH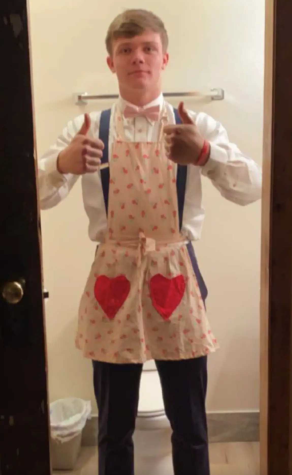 More stories from Jimmy Dees
When you think of soup, you might think of chicken noodle or tomato bisque; a hot, savory bowl of goodness. Chilled peach soup is neither of those, but rather perfect for cooling down on not-so-cool days. 
Who doesn't love a sweet, juicy peach in the middle of summer? Not only are they delicious, but they are also refreshing. Well, this soup is too. Requiring only a few ingredients, this soup is easy to prepare and will make for a great afternoon snack in the midst of summer.
This recipe originates from the south and makes for a similar consistency and taste to that of melted ice cream. Racking in about 95 grams in carbs and 14 grams of fat, this isn't the healthiest option, but it is in fact delicious. The recipe can be found below so don't hesitate to try it out for yourself.
Ingredients:
4 cups fresh peaches, peeled and sliced (about 5 medium peaches)

1 cup white wine (such as pinot grigio)

1 cinnamon stick (3-inch)

1/8 teaspoon cardamom

2 tablespoons honey

juice ½ lemon

6 ounces plain yogurt

¼ teaspoon vanilla extract

fresh mint for garnish  
Directions:
In a medium saucepan, combine peaches, wine, cinnamon, and cardamom over medium-high heat. Bring to a boil, reduce heat, cover, and simmer for 10 minutes or until peaches are soft.

 Remove peaches from heat and let cool slightly. Puree in food processor or blender until smooth. Add honey, lemon juice, yogurt, and vanilla and pulse until smooth. Thicken with additional yogurt if desired.

 Refrigerate until chilled. Ladle into bowls, garnish with fresh mint, and serve.
View Comments (1)