EDITORIAL: SENIOR YEAR
Chase Anderson discusses the consequences of COVID-19 on high school students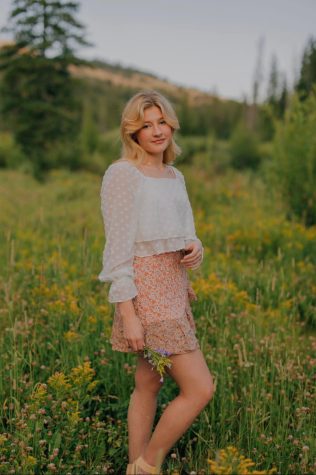 More stories from Chase Anderson
High school is an experience like no other. Four years of hard work and dedication to academics, sports and even club activities. Four years of hanging out with the same people each and every weekday whom you may never see again after your time in the classroom is up. Four years of gaining and losing relationships, drama, laughter and tears. 
As we say goodbye to the class of 2022, we also say goodbye to the last class here at PHS who had the opportunity to have at least one "average" school year. Despite what High School Musical said that high school would look like, our years of schooling have been vastly different. As a member of the class of 2023, I reflect on my freshman year and the disruption that the COVID-19 outbreak had on us as new high school students.
School dances, sports seasons and in-person learning were among the lost opportunities that the virus took from us and the classes below us. I mourn the thought of all the experiences we didn't get to have due to something as wild as a pandemic. However, in the face of adversity, I am extremely grateful for the teachers and other students who tried to create a positive environment out of an unimaginable circumstance.
It has been almost two and a half years since the pandemic began, and I am more than thankful that school is finally beginning to feel like it did when we first stepped foot into PHS as freshmen. As we move into the 2022-2023 school year, I hope that we can all truly be thankful for the experiences we have and take opportunities and chances when they are presented.
Leave a Comment