STATCHAT: WEEK FOUR
PHS fall sports teams are showing success from the court to the pool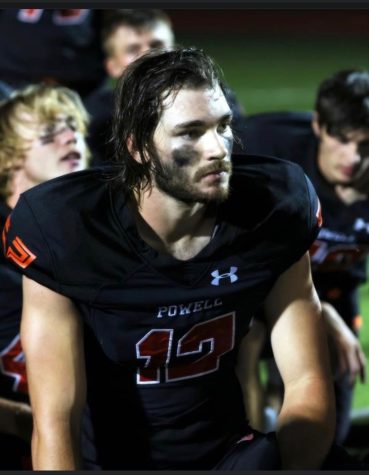 More stories from Nathan Feller
Week four was an overall success for PHS athletics. Most teams have reached the halfway mark in their respective regular seasons.
The Panther football team traveled to Douglas Sep. 16 to challenge the Bearcats on their homecoming night. The boys fell short amidst a hostile crowd and their own mistakes.
"We just kept shooting ourselves in the foot," senior Lannon Brazelton said. "The simple mistakes were what kept ruining us."
34-14 was the concluding score. The Panthers will travel to Green River next Friday and take on the Wolves in their first conference game of the season.
The Lady Panther volleyball team produced a successful weekend for themselves.
The girls took on Thermopolis Sep. 16 and walked away with a 3-0 shut out. The following day, they defeated Worland 2-1.
Lady Panther swimming and diving remains undefeated in the pool after their most recent victory on Sep. 16 in Riverton.
"Our team had approximately 16 personal best performances," head coach Bob Smartt said. 
Among these athletes are Paige Thomas (200 yard/500 yard freestyle), Addy Powell (100 yard fly/100 yard backstroke) and Aubree Fisher (200yard IM/200 yard freestyle) who all produced double personal records in their respective events.
Seniors Gabby Paterson and Emma Mitchell placed first in two events each Sep. 15 in Worland. Paterson took first in the 200 yard IM and 500 yard freestyle. Mitchell took first in the 50 yard freestyle and 100 yard backstroke.
On the course, the PHS cross country team has been performing well. The team traveled to Rocky over the weekend to compete against Rocky, Burlington and Lovell runners. 
"Rocky Mountain's meet gave us the perfect opportunity to race and get in our hard workout for the week." XC head coach, Mrs. Ashley Hildebrand said.
The girls were led by sophomore Kinley Cooley and earned the lowest score possible, sweeping 1st-7th place. Daniel Merritt led the boys team with a third place finish.
Leave a Comment