DANCING THE NIGHT AWAY
PHS students discuss their opinions on the annual PHS Homecoming Dance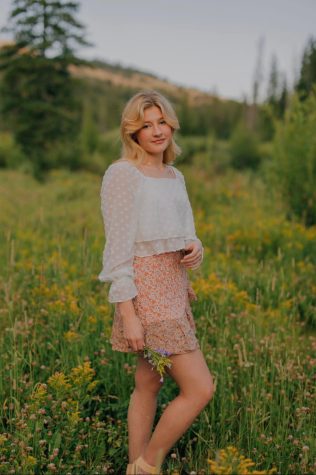 More stories from Chase Anderson
It has been years since students at PHS have participated in the typical yearly tradition of a Homecoming dance. As a result of Covid-19, the school has not been able to host the dance since 2019. 
The 2022 Homecoming dance was held in the PHS Commons after the Friday night football game. For students not in the senior class, the Homecoming dance was completely new. 
"At first I felt like just leaving, but I decided to stay around just to see if more people showed up," junior Hailey McIntosh said. "I feel like it didn't live up to my expectations for a homecoming dance, but being part of the class who hasn't gotten to experience most 'high school experiences,' it wasn't very surprising that not many people showed up considering none of us knew what to expect."
Seniors however, were able to reflect and compare the dance to their freshman year. 
"[This year's dance] was fun," senior and Student Council member Kalin Hicswa said. "[It was] much better than the one I had gone to freshman year."
In contrast to other schools, PHS has notoriously held 'non-formal' homecoming dances. For some students, this is a relief from the pressures of having to get all dressed up. 
"I kind of wish it was more formal," Hicswa said. "But it makes it feel more accessible and less stressful with finding a date and things like that. It definitely has its positives."
While a non-formal event takes away some anxiety-inducing aspects, some believe that a more formal style of homecoming dance may have increased attendees. 
"I knew that Powell's dance wasn't a formal one," McIntosh said. "But I think it would have added to the experience and made it something people would be more inclined to go to if it was a formal dance."
PHS Student Council members in the dance committee planned the event as part of the preparation for homecoming week. The dance consisted of popular music, glow sticks, and even dance competitions. 
"They mixed up the types of dances and even made a little competition aspect," Hicswa said. "I hope more people will go to our dances later in the year."
Leave a Comment