LEARNING TO DO
An update on the Powell High School FFA Chapter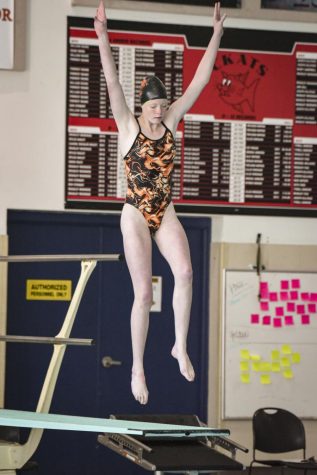 More stories from Emma Brence
Each year, FFA chapters across the U.S submit a Program of Activities (POA) that summarizes the year's activities, goals and achievements. The POA is split into three categories: growing leaders, building communities and strengthening agriculture. Each chapter must complete activities in each category by the end of the year. Activities like community services, leadership opportunities and fun get-togethers are all included.
To start off the year, the Powell-Shoshone FFA participated in their first community service event. On Sept. 6, the chapter gathered to walk down Coulter Ave. to take down flags from Labor Day weekend. 18 members lent a hand to get the job done.
"The county asked us to help out," senior Abby Wambeke said. "We had many members show up willing to help, in honor of our country."
The next week followed with the annual Freshman Picnic. The freshman picnic was held on September 17 at the Ag. Barn. The purpose of the picnic is to welcome new members and freshmen to the chapter. The FFA officer team made introductions and addressed new changes for the school year. The night ended with a cornhole tournament.
"I thought the freshman picnic was fun," freshman Tori Blajszczak said. "[The picnic] helped me meet everyone in the chapter and become a little more comfortable with FFA."
One new change this year is the officer team. The officer team includes President Katie Beavers, Vice President Abby Wambeke, 2nd Vice President Aramonie Brienkerhoff, Secretary Brooke Bessler, Reporter Emma Brence, Treasurer Wyatt Blackmore, Sentinel Baylee Brence and Parliamentarian Kathryn Brence.
"I'm really excited about our officer team this year," Wambeke said. "We all are good friends and genuinely enjoy being around each other."
Rounding out the month, the Powell-Shoshone FFA chapter had its Annual State Officer chapter visit. State officers, Treasurer Kaya Perringher and Vice President Bree Coxbill traveled to Powell to check out the organization.
"The goal of each visit is to get to know the chapters around the state," State Officer Kaya Perringher said. "[We are] just checking up on the chapters [and] seeing if they need any help from us."
The visit consisted of meetings with the officer team and workshops for all Agriculture classes. Each workshop worked on the necessary skills to run a successful chapter. Skills like teamwork, communication and trust were tested during the visit.
"The workshops are a great way to incorporate leadership and growth experiences," Perrigher said. "We also just like to have fun."
While the competition season has not started yet, the Powell-Shoshone FFA chapter has found ways to build relationships with each other and pass time with plenty of activities.
Leave a Comment