FIGHTING TOOTH AND CLAW
Wyoming residents experience various bear attacks during the month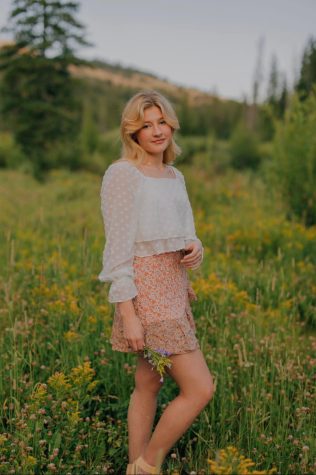 More stories from Chase Anderson
Wildlife is simply a part of the territory when living and going to school in Wyoming. Hunting, fishing or simply viewing these animals may be fun from a distance, but it is a very different situation when up close and personal.
On Oct. 15, four members of the Northwest College wrestling team were shed hunting in the Southfork, outside of Cody. Sophomore teammates Brady Lowry and Kendall Cummings had a personal encounter when they were mauled by a grizzly bear on the trail. 
"The men encountered the bear at close range in heavy cover while recreating and antler hunting west of the Bobcat Houlihan trailhead on the Shoshone National Forest Saturday afternoon," said a report published by the Wyoming Fish and Game Department (WFGD) regarding the incident. 
The two other boys, August Harrison and Orrin Jackson, had been separated when the grizzly attacked Lowry. Cummings began throwing sticks and rocks at the bear, doing anything to distract the carnivore from his teammate. When nothing else worked, Cummings jumped on the bear and began pulling on its ears and face. The bear then turned on him.
"I could hear when his teeth would hit my skull," Cummings said in an interview with ABC News. "I could feel when he'd bite down on my bones, and they'd kind of crunch."
According to friends who visited Cummings in the hospital, the bear circled around and attacked Cummings twice where he said he had just prayed the bear would leave him alone. His prayers were answered when the bear left the second time and did not return. Cummings got up and was able to move down the mountain. By then, one of his friends had already called for help.
"The individuals were able to call 911 from near the scene and Park County Search and Rescue was immediately activated," said the WFGD report. "Upon notification, Wyoming Game and Fish Department personnel responded to the scene as well. With the assistance of a hunter in the area, a local resident and other members of their party, the two men were able to reach the trailhead where they met search and rescue and were transported from the area."
According to the WFGD, Cummings was flown by helicopter to a hospital in Billings, MT while an ambulance took Lowry to a local hospital. Both men underwent multiple surgeries and both are expected to make a full recovery.
The boys were spotted at a Northwest College Halloween dance where they were seen dancing and participating in the festivities, despite their injuries. 
Kendall Cummings, hailing from Evanston, was not the only Evanston native to experience bear activity this week. Nearly a week later on Oct 21, Lee Francis was hunting with his son in an area known as Rock Creek, south of Grand Teton National Park. Francis shot at the animal and in turn, lodged a bullet in his own lower leg.
"[Francis] was able to draw his handgun and fired several rounds, which caused the bear to disengage and flee; however, one of the rounds struck Lee in the lower leg," said the Sublette County Sheriff's Office in an interview with NBC News.
Francis' son used a satellite phone to call for help. A helicopter rushed Francis to University of Utah Hospital in Salt Lake City, where he was discharged on Monday. 
Bear activity in Wyoming is at a yearly high due to bears preparing for hibernation. Human interactions with wildlife, including bears, is also increased during this time of year as people are enjoying hunting season.
The Wyoming Game and Fish Department published a list of ways that hunters, and others who are simply enjoying the fall recreation, can stay safe and bear aware this autumn:
Always try to hunt and call game with a partner and stay within sight of each other.

Remain alert and watchful for bear activity. Avoid tunnel vision while pursuing game.

Learn to recognize bear signs such as scat, tracks and diggings.

Retrieve game animals as quickly as possible and watch for approaching bears when field dressing and quartering. The longer game is in the field, at camp or in the back of a vehicle the more likely it is to be discovered by a bear.

Quarter and hang the carcass in a tree at least 10 to 15 feet from the ground and 4 feet from the tree trunk. Separate the carcass from the entrails and place the carcass in an area that can be safely viewed from a distance if game must be left on the ground overnight.

Make noise when retrieving game. Use binoculars to search the area for bears and to determine if the game has been disturbed by bears prior to walking up to the carcass.

Be aware that bears often set up a daybed near food sources.

If a bear has claimed your carcass, leave the scene and report the incident to Game and Fish. Do not attempt to scare the bear away.

Bears actively defend their food, their young and their personal space. During the fall all bears are on the lookout for food before going into hibernation for the winter.
Leave a Comment