STATCHAT: VOLLEYBALL EDITION
The Lady Panther Volleyball team finds success and room for progress on the court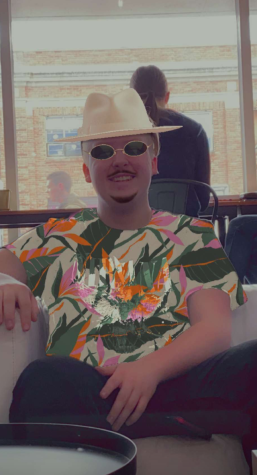 More stories from Hunter Davis
The last couple of weeks have been eventful for the Powell High School volleyball team. With emotional senior nights and hard fought games, the Lady Panthers are gearing up for their regional matches this upcoming Friday.
The Panthers Volleyball team saw some success on Oct. 21 as they pulled away with a 3-0 win over the Lovell Bulldogs.
"It's always good to beat Lovell," junior Addy Thorington said. "Especially when they came after our student section."
As for their senior night Tuesday Oct. 18, the Panthers were not so lucky. It was a tough matchup for the Lady Panthers. The girls fought hard to get a set, but they were unfortunately beaten in the end with a 1-3 loss to the Fillies
"Cody has a really good team overall," senior Gretel Opps said. "I think we played very well and fought for that set."
With regionals coming up, the girls seem to be optimistic. The bracket recently came out and the competition looks to be in their favor. They are prepared to beat Pinedale on Friday before they have to compete against Lyman after that.
"I feel really good with how the girls are playing and their level of intensity going into Regionals," Head Coach Lesdli Spencer said. "We are taking one game at a time and have been all season long."
Leave a Comment