FFA WEEK PREVIEW
The Powell-Shoshone FFA chapter is planning their annual FFA week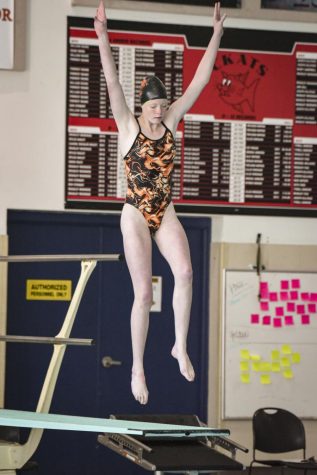 More stories from Emma Brence
Every year, during the week of Feb. 20-25, the National FFA Organization celebrates the hard work and dedication of FFA members and chapters around the nation. FFA week is a chance for students and community members to show off their pride.
"FFA week is about reaching out to the community to inform them about what we do in the FFA and the opportunities that agriculture brings," junior Kolby Crichton said.
Each day in the week is assigned a different activity These days help educate others about the organization as well as honor current and past members.
"FFA week is national and every FFA chapter participates in it," senior and President Katie Beavers said. "National FFA week focuses on telling America about all the great opportunities that are available for the youth in agriculture."
Feb. 20 will be Greenhand Day, and there will be a banquet at 6:00 PM in the Homesteader Hall at the Park County Fairgrounds. The Greenhand Banquet's purpose is to commemorate the freshman students who have completed their requirements for their Greenhand Degree. The Greenhand degree is given out to members who have learned the FFA mission, and the history of the organization.
"My favorite part is [the] Greenhand Banquet," agriculture teacher and FFA advisor Mrs. Shannon Darrough said. "It is fun getting to celebrate my students first big accomplishment in FFA." 
Throughout the week, the chapter has opportunities to bond as a whole group. Game Night and Chore night are great ways to get to know each other. Game night will be Tuesday Feb. 21 at 6:30 in the Ag barn. Chore night is an obstacle course held in the Ag Barn areena at 6;30 on Wednesday Feb. 22
"My favorite part about FFA week is doing the obstacle course during chore night," Crichton said.
The Works Auction will be held on Thursday Feb. 24 at 6:00 in the Heart Mountain hall at the Fairgrounds. The Works Auction is a chance for the chapter to include the community in their activities and for the community to show their support. Each kid can either make a project worth $70, or they can auction themselves off for labor.
"Our community does so much for our FFA chapter, so it is important that we continue to involve them in our activities…" Beavers said. "I think the works auction is a really great way for us to involve our community members. Whatever community members come, we provide them dinner and they stay for our auction of goods and services provided by our chapter members."
At the Works Auction the Chapter will award a junior female member with the Chapter Sweetheart Award. 
"Chapter sweetheart is not something unique to our chapter; every chapter used to have a chapter sweetheart," Mrs. Darrough said. 'However, we are unique in that we still pick a chapter sweetheart. This is a member who has shown extreme dedication to the chapter and exhibits exemplary leadership skills. Next year we have decided to make their role bigger within the chapter and they will be in charge of organizing community service events and will be the head of the thank you committee."
On Feb. 25, the members will give back to the teachers and staff at Powell High School. At the early hour of 6:00 AM, the chapter will make breakfast for the PHS Staff.
"I think that this is an awesome opportunity to show our support for the teachers here at Powell High School," junior and Secretary Brooke Bessler said. "They do so much for us and most of the time don't get the recognition they all deserve."
Each day will also have dress-up days. Tuesday is rhyme with no reason, Wednesday is America day and a free hat day, Thursday is dress like your parents day and Friday is blue and gold day plus hat day. You will need to pay $1 on Friday to wear a hat.
Leave a Comment