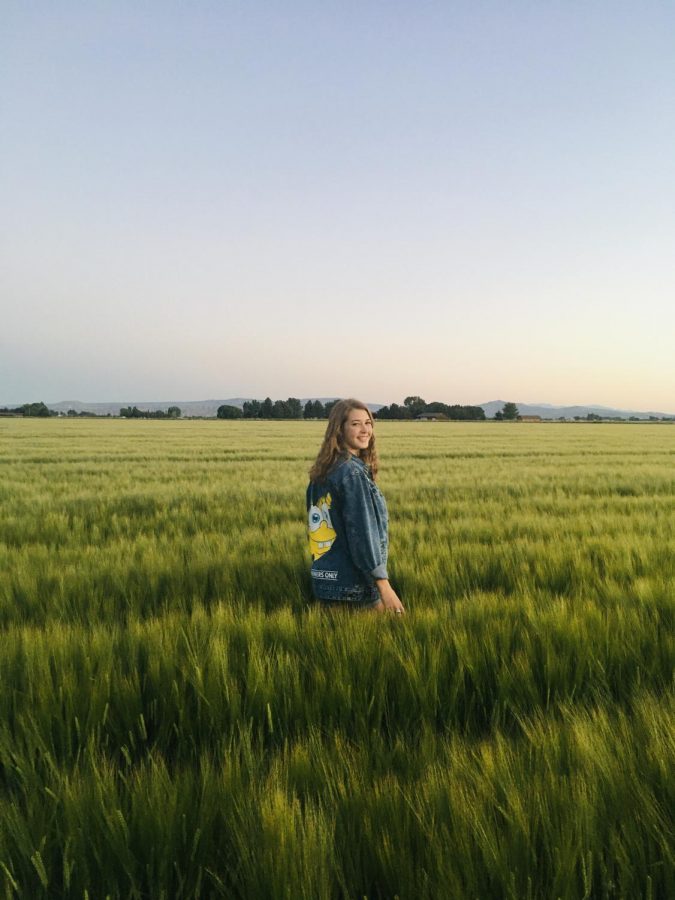 Addy is the loudest human being on the face of the planet, whether you like it or not. No matter what mood she's in, there is a constant aura of noise infecting the air around her. Addy talks more than she breathes and it shows. Her favorite thing to do in her freetime is to walk up to strangers and start a conversation about toothpaste (Colgate can beat Crest any day). So if you see her in the hallway walking towards you . . . run.
Some of her outfits are louder than her. Whoever gave her a neon green blazer and hot pink Doc Martens obviously wasn't thinking straight. Her quirky way of dressing has become an addiction and she doesn't plan on going to rehab anytime soon.
Addy also has the best sense of humor. She loves telling jokes at all hours of the day. Even if no one laughs, her cackle of satisfaction echoes around the room.
"You could hear her laugh at her own joke, even if you were deaf," previous Prowl Editor Rachel Kuntz said.
Puns and self deprecating jokes are one of her favorites to tell. If you need proof, reread this staff profile.
Thanks to Adviser Cap's and Rachel's constant constructive criticism, she is starting to learn that there is a time to be silent and a time to shut-up.
"A work in progress," Adviser Cap jokes. "A long, long, long work in progress."
Addy Moretti, Prowl Feature Editor
Jan 20, 2021
Jan 05, 2021

5-MINUTE WASTES OF TIME

(Story/Media)

Dec 14, 2020
Dec 07, 2020

PROWL PICK: GEORDAN WEIMER

(Media)

Oct 21, 2020
Oct 07, 2020
Sep 16, 2020

COVID 19, PHS ATHLETES 1

(Story)

May 18, 2020

GOOD FAITH EFFORT?

(Story)

May 04, 2020

SOCIAL MEDIA, MEMES and COVID-19

(Story)

Apr 15, 2020

EXTROVERTS vs.SELF-QUARANTINE

(Story)

Mar 02, 2020

ONE STATE – ONE COMMUNITY

(Story)

Feb 20, 2020

CRAPPY CARS: THE BEST OF THE WORST

(Story/Media)

Feb 04, 2020

'AN ART, NOT A SCIENCE'

(Story)

Jan 06, 2020

OUT WITH THE OLD, IN WITH THE NEW…

(Story)

Dec 10, 2019

HOME OF THE BRAVE

(Story)

Dec 09, 2019

EMPTY BOWLS

(Story/Media)

Nov 11, 2019

"FOR NEVER WAS A STORY OF MORE WOE…"

(Story)

Oct 31, 2019
Oct 29, 2019

BEATING THE BUG

(Story/Media)

Sep 11, 2019

STARTING THE SEASON OFF RIGHT

(Story)