STATCHAT: YOU WIN SOME YOU LOSE SOME
PHS winter sports face hard competition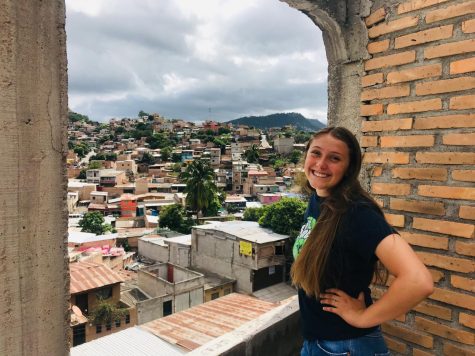 More stories from Emerson Wormald
Mid-January is a busy season full of winter sports. For the past two weeks, the Powell Panthers have taken on the best Wyoming has to offer and even teams from out of state. Basketball, swimming, wrestling, and indoor track have tried their best to win their games and keep pushing until state.
As they say, "you win some, you lose some." Unfortunately, this past weekend's matchups did not end how PHS athletes and fans wanted them to.
Just in case you missed the games, here are the final scores from the past two weeks:
Boys' basketball:
The varsity boys have played at home for the last two weekends. Jan. 17-18 was a basketball tournament in which Powell played Burlington, Wind River, Rocky Mountain and Worland. Winning against all expect Worland was an accomplishment and one step further for the Panther boys.
"The team goals are that we want to be unselfish, make it back to the state championship and be humble yet hungry," sophomore Toran Graham said.
The match-ups resulted in the following wins: 52-30 against Burlington; 47-26 versus Wind River; and 52-47 over Rocky Mountain. The Panthers lost to Worland 83-51.
The Panthers had two more home games on Jan. 24-25 against Worland and Lander. The Warriors prevailed 62-57, while the Tigers beat PHS 59-37.
Girls' basketball:
The Lady Panthers also had a tournament in Worland Jan. 17-18. Powell beat Lovell. 33-31. We lost to Burlington 49-38.  We also lost to Greybull with a final score of 42-34.
Worland beat the Lady Panthers 46-20, while the Lady Tigers also won 53-25.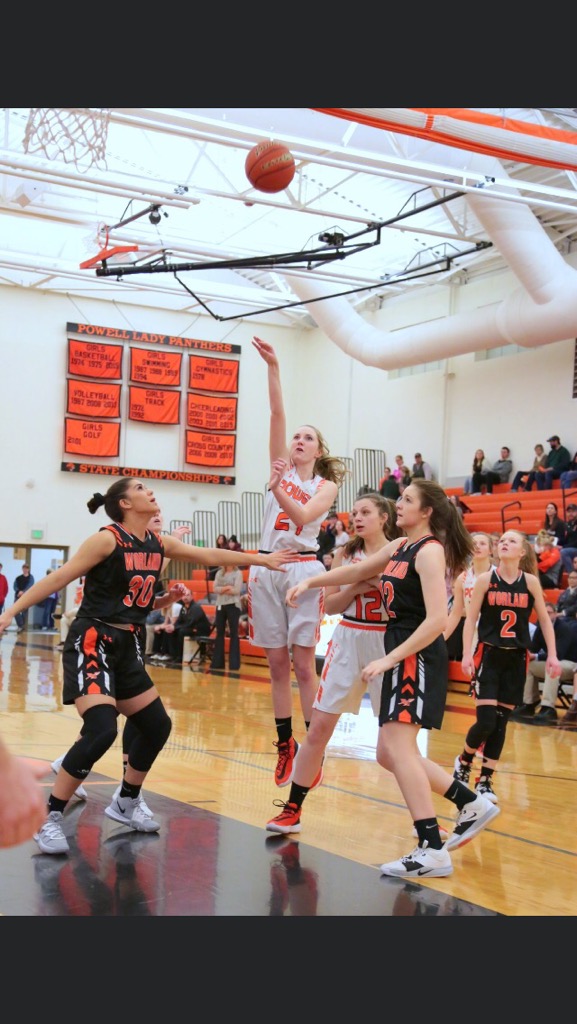 The Lady Panthers are focusing on improving their skills and techniques.
"I feel like as a team we are improving a ton from the first game," junior Madi Fields said. "It's definitely a building year for us, especially since we have no varsity experience, but I do feel like we did a pretty decent against those teams. We do need to improve on just getting more shots on the rim."
Wrestling:
The Panther wrestling team participated in the Jug Beck Rocky Mountain Classic tournament in Missoula, Montana on Friday and Saturday Jan. 17-18. They took 10th out of 30 teams.
They also participated in a Lander tournamentJan. 24-25. Star Valley took first place with a score of 258 but Powell followed with 185. Colt Nicholson (106 lbs.) took 2nd, Nate Balderas (106 lbs.) took 5th, Logan Werner (113 lbs.) took 5th, Michael Maddox (132 lbs.) took 3rd, Corey Linebaugh (138 lbs.) took 1st, Seth Horton (152 lbs.) took first, Carson Olsen (220 lbs.) took 3rd, and Dallas Oliver (285 lbs.) took 4th.
"The team did good, especially on the second day," sophomore Logan Werner said. "[My goals for the season are] just to do my best and see how things pan out."
Boys' swimming:
The PHS boys swim team competed in Worland Jan. 18. With a score of 372, Lander easily won as they have won every swim meet and state for 23 years. Powell took home the silver with 223 points leaving Buffalo, Worland, Riverton and Rawlins in the dust.
The Panthers also had a home meet Jan. 21 with participating teams Worland and Cody. Despite missing a few swimmers, Powell swam to victory with a total score of 405 points followed by Worland who had 319 and Cody came in last with a score of 215.
In a Lander meet, Jan. 25, Powell took second with 216 points while the first place Lander boys had a score of 352.
"I think the team did pretty good at the meet," sophomore Kyler Warren said. "I know there were many of us who got personal records."
Indoor track:
Indoor track has competed at its first meet Jan. 24 in Gillette. No team scores were kept at this meet but the Lovell/Powell team had a great first meet.
"I thought the meet went well," senior Dylan Cordes said. "I PR'd in the 800, which was great since it's the first meet in the indoor season. Hopefully as the indoor season progresses, my times will keep getting faster."
Dylan went on to take 12th out of 54 in the 800 race.
Overall, the Panthers are on their way to having another successful Panther Pride season.