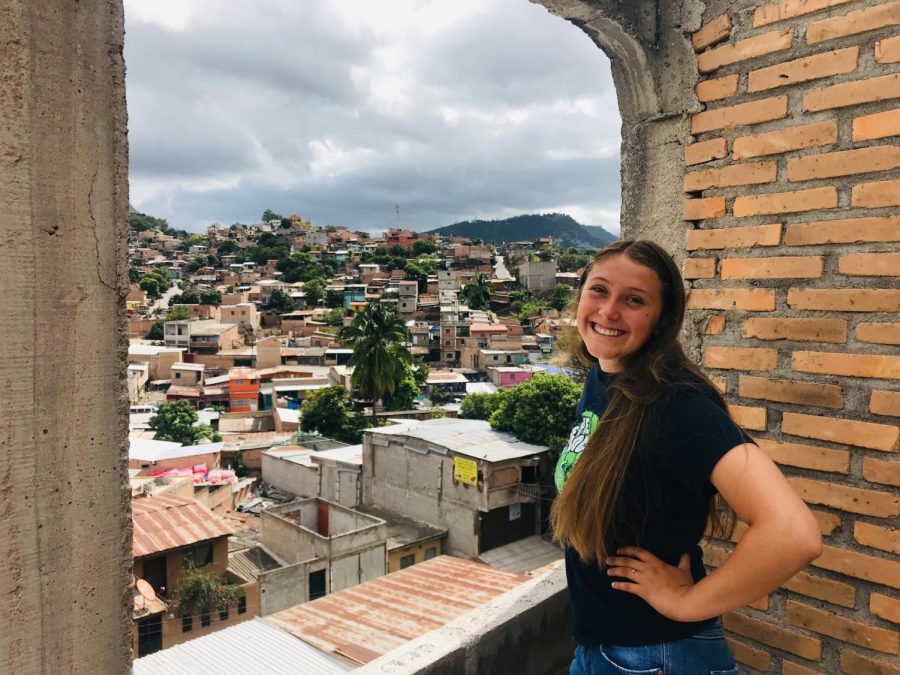 From her point of view, Emerson is the queen of all drama queens. Stubborn, sassy, sarcastic—she's got it all. When she isn't arguing a point, rolling her eyes or yelling at her mom because she can't find her volleyball practice jersey, you might find her traveling to Central America to help people in need. Ironic, right? (Insert eye roll).
Here's how her friends describe her:
Faithful: This can be described as loyal and true. Once a friend, always a friend is a motto she strives for every day no matter what.
Creative: She has a vivid imagination and creating art one way or another.
Kind: She (sometimes) is very compassionate and sympathetic. Depending on her mood that day, she can be caring and concerned for others' well being. Her daily goal is to make one person smile, whether that is her family, a friend, a peer, teacher, or just a complete stranger.
Passionate: She is passionate about several things, including all sports whether watching or playing, traveling whether it be to my bed or to explore the wonders of the world, dancing and singing (even though she's not very good at it, and finally making little kids smile.
Oh yeah, one more thing… she's also the principal's daughter—don't mess with her.
"I want to publicly apologize for tearing you down and then building you up during a 27-minute span of English 9 while reading 'The Sniper," Adviser Cap says. "I knew you knew, and you knew that I knew, but you had to express that you knew that you knew so that I knew what you knew, ya know?"
Emerson Wormald, Prowl Reporter
May 31, 2020

HISTORY REPEATS ITSELF

(Story/Media)

May 15, 2020

WHEN YOU'RE THE PRINCIPAL'S DAUGHTER …

(Story)

May 04, 2020

NEWS ANALYSIS: WHAT ARE YOUR RIGHTS?

(Story)

Mar 30, 2020

ACCENTUATE THE POSITIVE

(Story)

Mar 13, 2020

ONE BOOK TWO BOOK, RED BOOK BLUE BOOK

(Story)

Feb 18, 2020

THIS BLONDE JUST WANTS TO HAVE FUN

(Story/Media)

Feb 07, 2020
Jan 27, 2020

STATCHAT: YOU WIN SOME YOU LOSE SOME

(Story)

Jan 16, 2020
Jan 07, 2020
Nov 26, 2019

ALL FOR ONE AND ONE FOR ALL: THE PANTHER NATION

(Story)

Nov 06, 2019

VOLLEYBALL TEAM FINDS JOY ON COURT

(Story)

Oct 22, 2019

THE NIGHT OF THE LIVING DEAD

(Story)

Oct 09, 2019

THE TEAM BEHIND THE TEAM

(Story)

Sep 13, 2019

ONCE A PANTHER, ALWAYS A PANTHER

(Story/Media)