THE TEAM BEHIND THE TEAM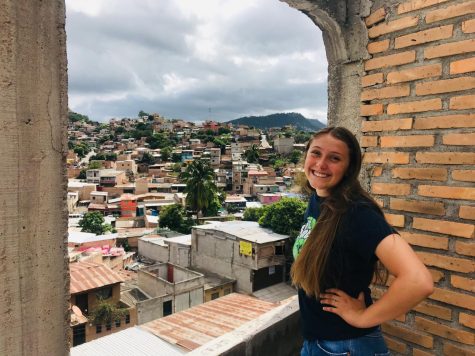 More stories from Emerson Wormald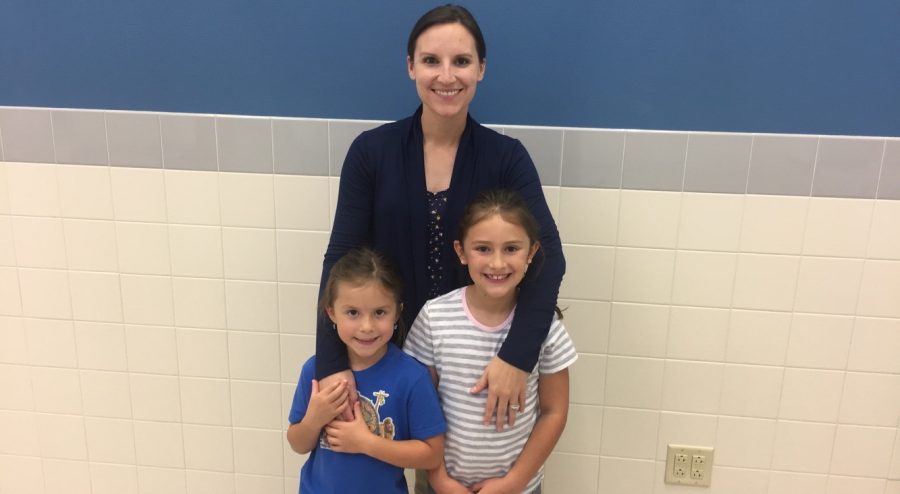 Second-year head football coach Mr. Aaron Papich and the Panthers are off to a 3-1 start this year despite some challenges, but who are the people supporting him behind the scenes?
Coach Papich's wife, Mrs. Kallie Papich, their two daughters Emma and Anna and son Lucas are among Coach Papich's biggest fans.
"We talk a lot about football and the season," Mrs. Papich said, "also, how to have experiences for the kids that are memorable and fun, so that as many kids as possible will come out for the sport and participate."
The Papich family recently moved from Riverton after initially living in Powell.
Coach Papich is the head football coach while Mrs. Papich is a special education teacher at PHS, still putting family as their first priority, despite various obstacles.
"Having come from Powell to Riverton then back, it felt like a homecoming for us," Mrs. Papich said. "Especially with the new roles that we are in – me as a teacher and him getting in this coaching position.
"We were always hopeful that we could get back here and we were very excited when it was able to happen. Knowing that our kids were going into school here was exciting. We had hoped that by the time they were entering school, we could be in Powell."
Mr. and Mrs. Papich have a busy new schedule. Through football and school, family is always their main priority. 
"Anything that we do together," Mrs. Papich said. "We spend time together, and he is really good about putting that time aside. He is purposeful about putting that time aside."
Football always has been a major part in the Papich family life, but they want football to be family-oriented.
"It's always been a big part of our marriage," Mrs. Papich said. "And football season has always been an important part of our year. One of his [Coach Papich] big things has always been to involve the kids as much as he can with being a coach. They are always welcome."
Even though they are always welcome, their kids still want more one-on-one time.
"Yes, [I like seeing him as a coach], but sometimes I want to see him a little more," first-grader Emma Papich said, with her sister, Anna, nodding her head in agreement.
Coach Papich has a tough job. Mrs. Papich and their three kids are encouraging and helping whenever they can, but sometimes it can be challenging.  
"The most stressful thing is dealing with knowing that kids are putting their trust in you with three or four months of the year and you want to give them a good experience," Mrs. Papich said. "I feel like it's my job to help Aaron do that."
There is pressure involved in this as well. The pressure to win. The pressure on Coach Papich. The pressure from the community. The pressure the players put on themselves. 
"Sports draw that pressure out in people," Mrs. Papich said. "Competition: it's fun, its healthy, it's expected. But with him [Aaron], his most important mission for the program is to develop boys into men. Winning is fun. It's ultimately a goal, but it's not the only thing."
"The community is very supportive and will continue to be. Just knowing the intentions are good, hearts are in the right place it makes it fun, and I do not feel too much negative pressure. But there is always pressure in winning."
The 2019 football season is especially difficult and stressful. Pain, regret and sadness swept over the town of Powell when hearing of senior quarterback Ethan Asher's accident. Through this tragedy, Powell and other communities are coming together to support him and his family.
"It impacted a lot. As soon as that happened, we felt the impact immediately with the team," Mrs. Papich said. "When he addressed the football team, I knew things were going to change. It has impacted the community the state, so it's narrowed the focus of how things are going to go this season. For a lot of people it makes you realize the importance of living each day and not taking for granted the opportunities that we have."
Coach Papich had to make some challenging decisions after the accident. Both of his teams were supporting him every step of the way.
"This is the hardest thing he has ever faced as a coach of any kind; and he's coached for 10 years," Mrs. Papich said. "This is the biggest tragedy that he has faced thus far. But this season is being played for Ethan and his family."