WORLDWIDE CUBS
The Powell Middle School Robotics team will represent their school in Houston, Texas this April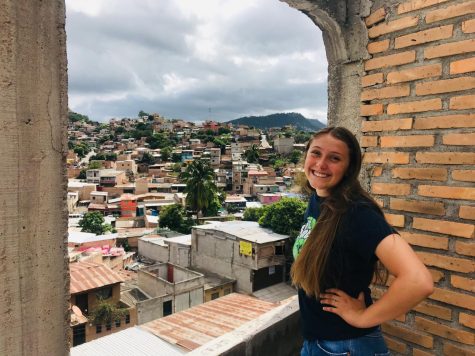 More stories from Emerson Wormald
The Powell Middle School seventh-grade Robotics team, The Black and Orange Storm, will be competing at a world competition in Houston, Texas this April.
The Black and Orange Storm, consisting of students Salem Brown, Alan Crawford, Luke Legler, Sam Lind, Kenan Lind, Dexter Opps, Isaac Stensing and Dallin Waite, won the state middle school First Lego League competition in Casper in December, placing first in the robotics portion and first overall.
Now, these eight students will represent Powell at the worldwide robotics event in Houston.
"The world competition is basically where 72 countries either go to Houston, Texas or Detroit [Michigan]," Lind said.
This competition has grown so large that it had to be split into two separate locations. The global competition includes countries such as Canada and China.
Each team will be judged in four categories.
"There are four sections which are robot performance, innovation project, core values and robot design," Legler said.
Robot performance is how well the robot executes its responsibilities on the field. The innovation project is where the teams have to come up with a project with a solution to a problem that could potentially help the community in some way. Core values is how the team works together to make a structure. Robot design is how well the robot is designed through a series of steps.
The Black and Orange Storm's innovation project was created with thought and preparation because of the "Wyoming weather." The students looked at ways to reuse the sand that the city spreads on roadways when there is snow and ice.
"For our theme, we did snow and ice removal materials," Legler said.
For this project, they had to talk to a Powell streets superintendent and learn about how the ground-up sand affects the ice.
"Our main focus is to improve in our project," seventh-grader Dexter Opps said.
The Stormers did well in all categories at state, but were better at some than others.
"We got a surprisingly good score in core values which we really did not expect," Lind said. "It's all our group, but we split up and make our own robot to see which one would succeed and to see which robot would be better than our first one,"
The team has a lot of work to complete before April. Now they must prepare for the international competition level. The group is working to determine whose robot will appear at the tournament.
"The robot performance helped carry a lot of it through, [but] we definitely have to work on a few things before we get to the international level," Legler said.
There are certain portions that the team has to improve before competing at in Houston.
"We're trying to complete more missions, update the information for our project, and change the visual part of the presentation," seventh-grader Salem Brown said.
With months to go, they're thrilled for the opportunity.
"I would say I'm really excited [for the competition]," Lind said
The cost for a trip like this with seven students is around $10,000; the Black and Orange Storm will need support from the community.
"There have been a lot of plans behind [fundraising] but none have been formed yet," Legler said. "There might possibly be a fundraising website to sponsor us."
"We will do a raffle, we will get business sponsorships, and more will probably come up," Opps added.
There will also be dances that will support the Black and Orange Storm. Overall the team will be concerned about the opportunity to go to a level of this stamina and not the stress that comes with it.
"Of course to do as good as we can, but also to have a lot of fun within the competition," Brown said.