SHREK: CHAPTER 2
Prowl staff predicts what will happen to Shrek this semester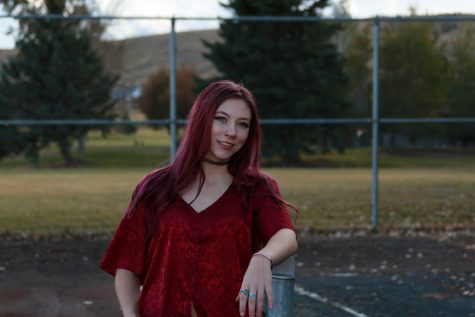 More stories from Lauren DeWitz
It is a known fact that Mr. Brandon Preator and Shrek have a special relationship. Special, but also very … interesting.
Over the first semester, he was pranked multiple times with anything that had to do with Shrek. One of the first big events at the beginning of first semester was the disappearance of his two Shrek dolls. As all Spanish 2, 3 and 4 students know, the Shreks still haven't returned. It is very to say that the Spanish students continue to question,"Donde esta Shrek?"
Then, somehow, a cut-out picture of Shrek ended up on the skylight, gazing down at the students who entered Mr. Preator's room. Afterwards, a cardboard cut out of the ogre ended up behind his desk. Thanks, tennis team. You got a laugh out of all.
"
Prediction: Shrek will return, just to be stolen again."
We can't forget the day Mrs. Lenita Moore wore a Shrek and Mr. Preator Christmas sweater. That might be the best Sweater Wednesday contribution ever.
It is not even a week into the new semester and two Shrek movie posters have appeared up on the walls of Mr. Preator's classroom. What more could people do to mess with Mr. Preator about Shrek?
Here are five predictions regarding Mr.Preator this semester and Shrek:
Shrek will return, just to be stolen again.  Mr. Preator will either find one of the Shreks in his room again, or somewhere near his room this semester. Then, the Shrek will just be stolen again until the end of the school year.
Mr. Preator will receive some type of Shrek-related candy or fruit snack. Imagine it is just another normal day at Powell High School, and Mr. Preator walks over to his desk to see candy sitting on it. This candy, however, is not normal. They are green suckers, which look like Shrek's head. How hilarious would that be?
He has a life size cut-out of Shrek, so why wouldn't someone place a life size stuffed Shrek in his room as well? You know what would be even funnier than that? If somebody were to cut the back of the stuffed Shrek open, take all of the stuffing out of him and hop inside. You would be a real life Shrek. Think about how frightened Mr. Preator would be if he encountered that!
A Shrek cake. In his Spanish classes, he throws a lot of fiestas. A number of different food items are brought to these fiestas, ranging from cookies to enchiladas. Well, what if someone were to make a Shrek cake or cookies for their fiesta? (Somebody who could pull this off please do it!)
All in all, more Shreks will pop up around Mr. Preator's classroom. Whether it is a movie poster or just a plain, printed off Shrek, there will be more. On the walls, whiteboards and even the ceiling. It is not very hard to imagine considering there is already a Shrek way up on the skylight.