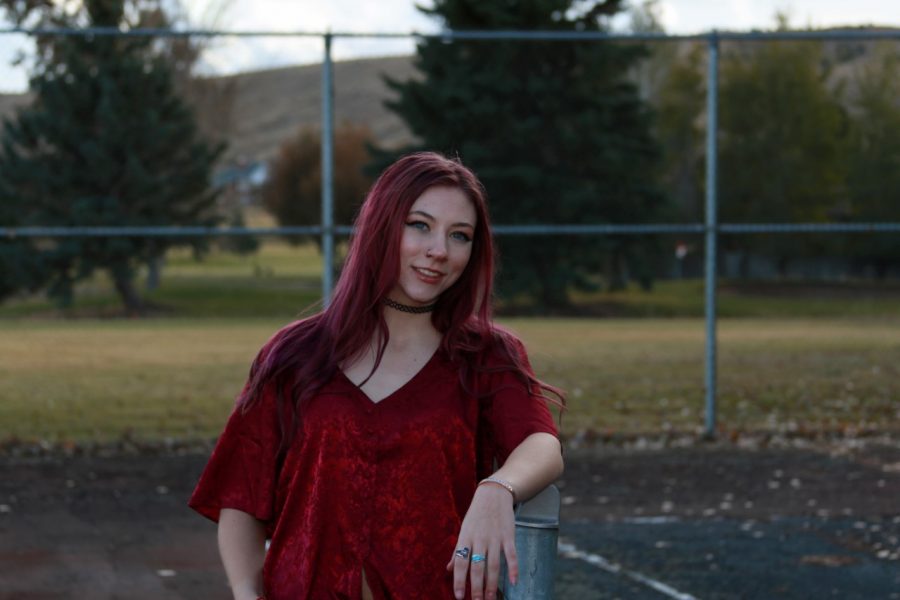 Lauren is the name and journalism is my game.
I can be described as a senior, features editor and professional music listener. If you like any sort of classic rock, we will get along just fine.
"Lauren is the universe mixed with a little star dust and 80s music." Prowl editor and reporter Hailey Carner said.
"Wrong decade, Lauren," adds Cap. "Go back to the 60s. There's no place for you here in the future!"
Lauren DeWitz, Prowl Opinion Editor
May 10, 2020

FROM PASSIONATE PERFORMANCES TO VIDEO

(Story)

Apr 29, 2020

LOVE HAS NO LIMITS

(Story)

Apr 02, 2020

LOOKING FOR A DEAL?

(Story/Media)

Mar 13, 2020
Mar 03, 2020

WANT A REVOLUTION?

(Story/Media)

Feb 06, 2020
Feb 03, 2020

BRINGIN' THE HEAT

(Story/Media)

Jan 24, 2020

TALKING UP A STORM

(Story)

Jan 07, 2020
Jan 06, 2020

MIDDLE-SCHOOLERS TACKLE PUBLIC SPEAKING

(Story/Media)

Dec 12, 2019

WAIT … YOU EXIST OUTSIDE OF SCHOOL?

(Story/Media)

Dec 05, 2019

MACKLEMORE'S MALL

(Story)

Oct 24, 2019

TIME TO GET STUFF'T

(Story/Media)

Oct 22, 2019

SOUP OF THE MONTH: AN AMERICAN CLASSIC

(Story)

Sep 12, 2019

POWELL'S PETS

(Story/Media)

Sep 12, 2019

ARE WE GETTING SMALLER?

(Media)

May 22, 2019

Q & A WITH RETIRING PRINCIPAL

(Story)

May 10, 2019

FIGHT OR FLIGHT

(Story/Media)

May 01, 2019

PUTTING IT INTO PRACTICE

(Story)

Apr 30, 2019
Mar 19, 2019
Feb 26, 2019

SEAT BELTS DO SAVE LIVES

(Story)

Feb 20, 2019

STORIES FROM GRANDMA

(Story)

Feb 01, 2019

SKILLS USA: Preparing students for the workforce

(Story)

Jan 28, 2019

PHS DRESS CODE: What is allowed?

(Story)

Jan 04, 2019

Geocaching: A game for all

(Story/Media)

Dec 06, 2018

Too cold out? Stay inside … and PLAY GAMES

(Story/Media)

Oct 05, 2018

Two PHS students make it to semi-finals in Miss Wyoming Teen USA pageant

(Story)

Apr 24, 2018

Teaching gymnastics: there's more than meets the eye

(Story)

Apr 06, 2018

MUSIC THROUGH THE YEARS

(Story/Media)

Mar 20, 2018

Speech and debate wraps up season

(Story)

Feb 12, 2018

Speech and debate team shows growth

(Story)

Jan 25, 2018
Jan 13, 2018

You know you're from a small town if …

(Story)

Nov 04, 2017

REACHING OUT

(Story/Media)

Oct 25, 2017

5 ways to be spooky at school

(Story)