WANT A REVOLUTION?
Presidential candidates say: We all want to change the world.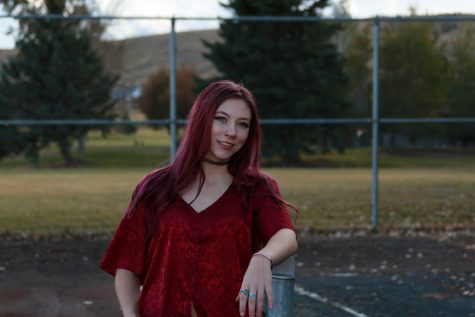 More stories from Lauren DeWitz
Perhaps the  hottest topic in the United States is the presidential election. At this point, the candidates are based primarily on the Democratic side with five people, while Republican President Donald Trump is being "challenged" by one candidate.
Just for fun, what if we discussed each candidate's platform and matched them up with a Beatles song? For the sake of space, we'll limit our topics to climate crisis, immigration and gun violence.
Republicans
Donald Trump, 73, U.S. president, real estate developer and reality television star
If you're unfamiliar with our current President's opinions, you must have been living under a rock for the past four years. He's extremely vocal with no intentions of holding back exactly how he feels.Take a look at his Twitter page. Trump's campaigning for a second term is under pressure since he just got out of the spotlight of impeachment trials. With gun violence in particular, Trump supports expanding background checks, banning bump stocks and "red flag" gun laws at state levels. These laws enable a person to request court orders to prevent someone from having temporary access to firearms, if that person shows warning signs during a crisis.

 His ignorance of environmental issues is extremely frustrating – he doesn't think it is a priority when it should be. There won't be a point in "Making America Great Again" if we have to worry about being plagued by extreme weather events because of climate change. According to eos.org, "Changes in the characteristics of extreme events are particularly important for human safety, infrastructure, agriculture, water quality and quantity, and natural ecosystems." Trump deciding to pull the United States out of the Paris climate accord sent a sour message to the rest of the globe about our stance on the climate crisis. This decision doesn't help anything. 

Since he came into office, his policies and administration has caused thousands of families to be separated by having 'zero-tolerance' of people who have illegally crossed the border. With that, he has rejected asylum seekers from Mexico, making them wait months for their case to be reviewed. According to the Los Angeles Times, "He has slashed the number of refugees the U.S. takes in and sharply reduced the number of people seeking to enter the U.S. by claiming asylum, in part by forcing asylum seekers to wait in Mexico while their cases wind through the legal system." The children get it the worse in my opinion. According to cnn.com, "Trump also officially ended Obama-era protections for undocumented immigrants who were brought into the country as children, a decision that has now been taken to the Supreme Court."  It seems that Trump forgets that these people are human beings just trying to do what is best for their family's lives. 

Beatles lyric from "I am The Walrus": "I am the egg man. They are the egg men. I am the walrus. Goo goo g'joob." 
Bill Weld, 74, former Massachusetts governor and former federal prosecutor
The only remaining competition against Trump in his own party, Weld is taking the Repulican route in a different direction. Unlike our current president, he believes fighting climate change is a top priority along with reestablishing the Dream Act to protect the undocumented immgrants who were brought to America as children. 

Weld wants to rejoin the Paris climate accord, and let the market decide how much carbon would be emitted into the atmosphere. Basically, he wants to put a bigger price on carbon rather than spending large sums of money to promote clean energy.

According to the Los Angeles Times, "He reaffirms a person's right to own a gun but says "red flag" laws, which allow authorities to temporarily take guns away from high-risk gun owners, could help prevent mass shootings." For the most part, the two Republican candidates share the same visions when it comes to addressing gun violence. They believe limiting the number of guns is not the solution, but keeping them out of the hands of mentally unstable people needs to be done with all means possible. 

Beatles lyric from "Get Back". "Get back, get back. Get back to where you once belonged." (Could he be referring to Trump?)
Democrats 
Bernie Sanders, 78, Senator from Vermont and former congressman
Sanders can be described as a socialist democrat. This means big changes in many fields. Sanders has planned for alterations in the way America handles climate change. According to cnn.com, "In August 2019, Sanders released a $16.3 trillion climate change program. His targets include meeting the Intergovernmental Panel on Climate Change's goal of 100% renewable energy for electricity and transportation by 2030; cutting domestic emissions by 71% over that period; creating a $526 billion electric "smart grid"; investing $200 billion in the Green Climate Fund; and prioritizing what activists call a "just transition" for fossil fuel workers who would be dislocated during the transition." Along with this, Sanders plans to cut off billions of dollars in subsidies to fossil fuel companies, put a ban on extractive practices and halt coal, oil and natural gas imports/exports. 

The gun violence is viewed by Sanders as an epidemic that cannot be swept under the rug. He agrees with the ban of assault weapons and high capacity magazines. Sanders also wants harsher punishment for people who buy firearms for ones who cannot purchase them. 

Sanders wants to move forward with helping undocumented immgrants have a simpler route to getting citizenship. He would also reconstruct Immigration and Customs Enforcement.

Beatles lyric from "Yellow Submarine": "As we live a life of ease, every one of us has all we need (has all we need). Sky of blue (sky of blue) and sea of green (and sea of green) in our yellow submarine (in our yellow, submarine, ha ha)."
Elizabeth Warren, 70, Senator from Massachusetts and former Harvard professor
Elizabeth Warren's main gig is eliminating economic inequality and corruption. With gun violence, she is focusing on mostly the same things as Sanders: banning assault weapons and high capacity magazines. She has also contacted gun companies directly to request them to promote less gun violence. 

Warren is in full support of the Green New Deal, and has specific plans to achieve it. According to cnn.com, "In June 2019, she introduced a suite of industrial proposals with names like the "Green Apollo Program" and "Green Marshall Plan." Her Green Industrial Mobilization is the most ambitious – and expensive, with a $1.5 trillion price tag over 10 years – for spending on "American-made clean, renewable, and emission-free energy products for federal, state, and local use, and for export." The "Green Apollo" plan would invest in scientific innovation and the "Green Marshall Plan" would facilitate the sales of new green technologies to foreign markets." Her plans are similar to Sanders. 

Warren, if elected, will rid immigration policies placed by the Trump administration. Other promises she has given includes allowing her Justice Department to review allegations of abuse against detained migrants, separate law enforcement from immigrate enforcement, and paving an easier path for potential citizens to naturalize.

Beatles lyric from "Eleanor Rigby": "All the lonely people, where do they all come from? All the lonely people, where do they all belong?
Joe Biden, 77, former vice president and former senator from Delaware
Biden is best known for his vice presidency under Barack Obama, and his recent involvement with President Trump's impeachment trials. He has proposed a plan similar to the Green New Deal, but also wants to surpass Obama's climate goals. According to cnn.com, "As part of the proposal, Biden is calling for an end to fossil fuel subsidies and a ban on new oil and gas permits on public lands. He would also re enter the Paris climate accord." Biden leaves the arrangement open to Congress to determine what kind of enforcement will be used to require businesses in the United States to meet these goals along with penalizing them if failed to do so. 

Biden's statements regarding immigration are similar to those in the Democratic field. He promises to decriminalize crossing the border, grant citizenship to undocumented immgrants brought to the country as children and give the chance to aslyum seekers to state their case.  

Pushing forward with more restrictions on gun laws, Biden wants a federal gun buyback program in an attempt to take more weapons off of the streets. He also promises to enforce universal background checks and ban assault weapons. An interesting thing he encourages from gun manufacturers is the production of smart guns. These guns would include biometric measures that would scan for correct fingerprints before the safety can be turned off.

Beatles lyric from "With A Little Help From My Friends": "Oh, I get by with a little help from my friends. Mm, gonna try with a little help from my friends." 
Tulsi Gabbard, 38, Congresswoman from Hawaii and Army National Guard veteran 
Tulsi Gabbard has been criticized in the past for meeting with the Syrian President, Bashar al-Assad, who has been accused of using chemical weapons on his own people. She also supported Sanders in his 2016 campaign. She is not a sponsor of the Green New Deal, but has introduced legislation that would end fossil fuel subsidies, transition the country to clean energy by the year 2035 and prohibit exports of crude oil, natural gas and liquified natural gas. For the job losses, she wants to provide retraining and other services for those people. She also disagrees with Trump's decision to pull out of the Paris climate accord. 

Like most of the Democratic candidates, Gabbard supports the ban of assault weapons, high capacity magazines and bump stocks. She also agrees with universal background checks on gun buyers. 

Gabbard's made forgein policy a main issue of her campaign. In regards to the U.S.-Mexico border, she wants to keep migrant families together at the border, and help the people who crossed the border illegally as minors to gain citizenship. 

Beatles lyric from "Ob-La-Di Ob-La-Da": "Ob la di, ob-la-da, life goes on, bra. La-la, how the life goes on."