SKILLS USA: Preparing students for the workforce
Dress-up days start Monday, Feb. 4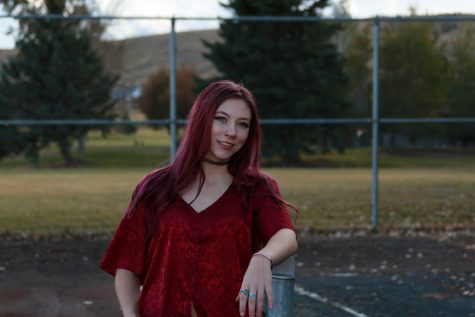 More stories from Lauren DeWitz
High-schoolers are exposed to many clubs, sports, events  — and dress-up weeks.
Starting Monday, Feb. 4, Powell High School's SkillsUSA chapter is kicking off their own spirit week. The entire month is dedicated to raising awareness for the career and technical education. FFA will also have their own spirit week later in the month.
Specifically, SkillsUSA is all about preparing students for their futures and ensuring America has a skilled workforce. According to the SkillsUSA national website, they do this through "the development of Framework skills that include personal, workplace, and technical skills grounded in academics."
Mrs. Denise Laursen, one of the PHS SkillsUSA sponsors and culinary arts instructor, wants students to realize the amount of possibilities in SkillsUSA.
"I'm hoping to take a restaurant management team … a culinary arts team and a baking team," Mrs. Laursen said. "I'll have some students do job interview, we hope to have somebody that will do first aid CPR, some students will do CAD …
"We've got job demonstration so I'm hoping we've got a couple of kids [participating in that], we're hoping to do a quiz bowl, early childhood education – we always have some students that do that."
Sophomore Olivia Lobingier is preparing for the upcoming state conference in April in Casper.
"I am participating in photography; I went to a photography workshop at the college to prepare for my event," Lobingier said. "We are also working concessions stands in order to earn money."
SkillsUSA is also a good resource for information about filling out resumes and to get some community service under your belt.
"We do a lot of community service programs," Mrs.Laursen said. "We helped with the soldiers at Christmas time and we helped box up all of those boxes, and I think they had 10 boxes for each person so I think we boxed 140 boxes … we had so much fun. It was a blast."
The end date for signing up for SkillsUSA is coming up quick; students are able to join until Feb. 10. See Mrs. Laursen in the culinary arts room or Mr. Mike Ursy in the CAD lab if you're interested.
Leave a Comment