JUST SPEECHY
2020 Wyoming State Speech and Debate cancelled due to Coronavirus; Panthers still make best of it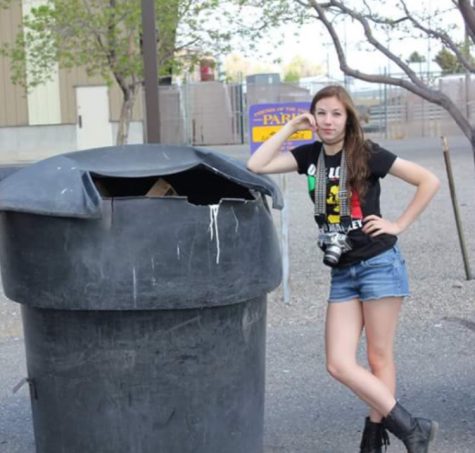 More stories from Lauren DeWitz
When the Speech and Debate team members stepped onto the bus to go home from a long day in Worland on March 7, senior Duncan Bond made it apparent that he had something to say.
And every senior on that bus knew what he would address. 
This was the conclusion of their last meet before state, which was to be in Green River March 13-14 but ultimately was canceled due to the Coronavirus.
The Worland tournament marked their last meet of high school.
"I made it apparent that we would miss our team, and made sure [to show] we appreciated what our team has done for us and what our captains are doing for us," Bond said. "We are excited to see how our team is doing, in like three years, with the freshman being seniors." 
Junior captain Anna Atkinson expressed sadness when she realized she will be taking the seniors' place next season. 
"I'm really sad to see all of our seniors go because they're all just an important part of the team and really help bring up morale – especially Duncan because he always makes everyone so happy," Atkinson said. "It's just sad to see our seniors leave because next year it's going to be so weird without having Duncan, Courtney, Lauren, Devin and Hannah." 
At the Riverton meet, junior Elsie Spomer placed fourth in Humor and broke into semi-finals for her Duo with junior Jaxton Braten. Bond went to semi-finals in POI and sophomore Aiden Chandler made it to semi-finals in Oratory.
At the Worland tournament, Spomer broke to semi-finals with her Humor piece and her Duo with Braten placed fourth overall. 
"It [the Worland tournament] was a really interesting tournament between the judges and the way the different events played out," co-captain Chandler said. "There was a lot of stuff going on in most events, but we only had one team go to finals and actually place which was the duo. They did pretty well – everyone did well overall, but it always comes down to the judge's opinions which was the toughest thing." 
Thirteen the team members will travel to Rock Springs on March 18-21 for the National Qualifying tournament. 
As the team prepares for these last competitions, they will also plan for a banquet, which will also be senior night. 
"I really had a great year with my team," Bond said. "I love my team and I will always have respect for them, and it kinda sucks that I won't get to see them everyday again, but it was worth it."