I WANT TO ROCK!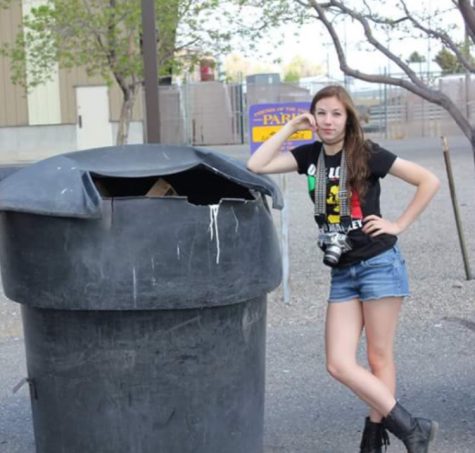 More stories from Lauren DeWitz
SLEEP 'TILL … *Guitar riff* … BROOKLYN!
Not only are these lyrics from a jammin' song by the Beastie Boys, it is also the favorite of many who play the legendary game Guitar Hero: World Tour. 
The Guitar Hero series was first released in 2005 and proved to be a huge hit for people of all ages. Available originally for the PlayStation3 and Xbox 360, the game also can be bought for the PlayStation 4, Xbox One and recently the Wii U. 
For those who do not know, players use a guitar-shaped controller to simulate playing a song by matching the colored buttons on the guitar with the notes on screen. Also, participants can play the drums or bass or they can sing. The game has four options of difficulty ranging from beginner to expert. 
For the guitar, the beginner setting only requires a player to strum. The easy mode adds three colored buttons to use, and from there the settings require more buttons at a faster pace. In total, there are five buttons that can be played. 
"It improves my hand-eye coordination, and even though I get very angry, I still love kicking the devil's butt in Guitar Hero III: Legends of Rock," senior Bayli Voss said. 
The series is perfect for all  rock-lovers who get to listen and play along with all those favorite songs, and with the variety of music and option of buying more songs, the opportunities to play are endless. Most of the game discs come with rock songs dating back 1960 to present-day artists. Another one of my favorites to play is Love Me Two Times by The Doors, which is also featured on Guitar Hero: World Tour – even if I can't get it perfectly on the hard setting. 
As Voss pointed out, it does further develop hand-eye coordination skills while rocking to some of the best hits of all time. The different modes it provides along with customization of your player and guitar make it all the more fun. This game truly should make a comeback because it's just so enjoyable – especially when played with a sibling or friend. 
It's about time to shred once again!