PUTTING IT INTO PRACTICE
PHS SkillsUSA team wins several events at state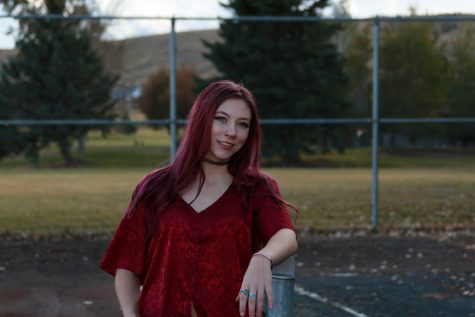 More stories from Lauren DeWitz
Powell High School offers many sports or activities a student can participate in. Most often we hear about sports, but the office was sure to announce the success of the SkillsUSA team at their state conference.
The conference took place April 15-17. In Casper, and nine students attended with CAD teacher Mr. Michael Ursuy, Foods teacher Mrs. Denise Larsen and chaperone/English teacher Mr. Vin Cappiello. The event occurred in the Casper College, Kelly Walsh and the Natrona County Pathways Career Center.
Although there are many different categories to compete in, the team entered in seven events.
Four students ended up qualifying for the national convention which will take place in Louisville, KY, June 24-28. The four include sophomores Maggie Cappiello, Olivia Lobingier, Bailee Moore and junior Kaitlyn Church.
Cappiello placed first in the event Commercial Baking, Lobingier placed first in Photography, Moore placed first in Restaurant Service, and Church received first place in Early Childhood Education.
According to skillsusa.org, Commercial Baking required contestants to perform a written exam, and practical exercises. The practical exercises include baking seven different items including breads, rolls, cookies, pastry and pies. Then, the contestant had to demonstrate their cake decorating skills.
In the Photography event, which Lobingier won, more work than just submitting a photo was involved. Contestants were required to provide several styles of photos as well as complete a 50 question written test.
The Restaurant Service competition had contestants focus on guest service in a job-like setting. The restaurant setting allowed students to show off their dining room skills such as table set up, description of menu items and clean up. The competitors were judged based on appearance, professionalism and social skills with the guests.
Early Childhood Education, the event Church won, required a prepared learning activity for children 3-5 years old. The contestants had to demonstrate how they could implement their plan and take a written test about teaching strategies and basic childhood development.
"
The whole goal of SkillsUSA is to prepare the next generation of workers."
Senior Nellie-Jean (NJ) Lucas placed second in Photography and will attend the national convention instead of Lobingier, who will be in Europe at that time. Lucas also placed second in the Customer Service, and Moore placed third in that event.
Customer Service involves role-playing situations and requires contestants to show their customer service skills orally and on paper. They needed to have telephone, computer and conflict resolution skills in the business world.
"The most memorable part of the season was the awards ceremony, and how everyone who won looked shocked and excited at the same time," Lobingier said.
Senior Dylan McEvoy competed in Cabinetmaking,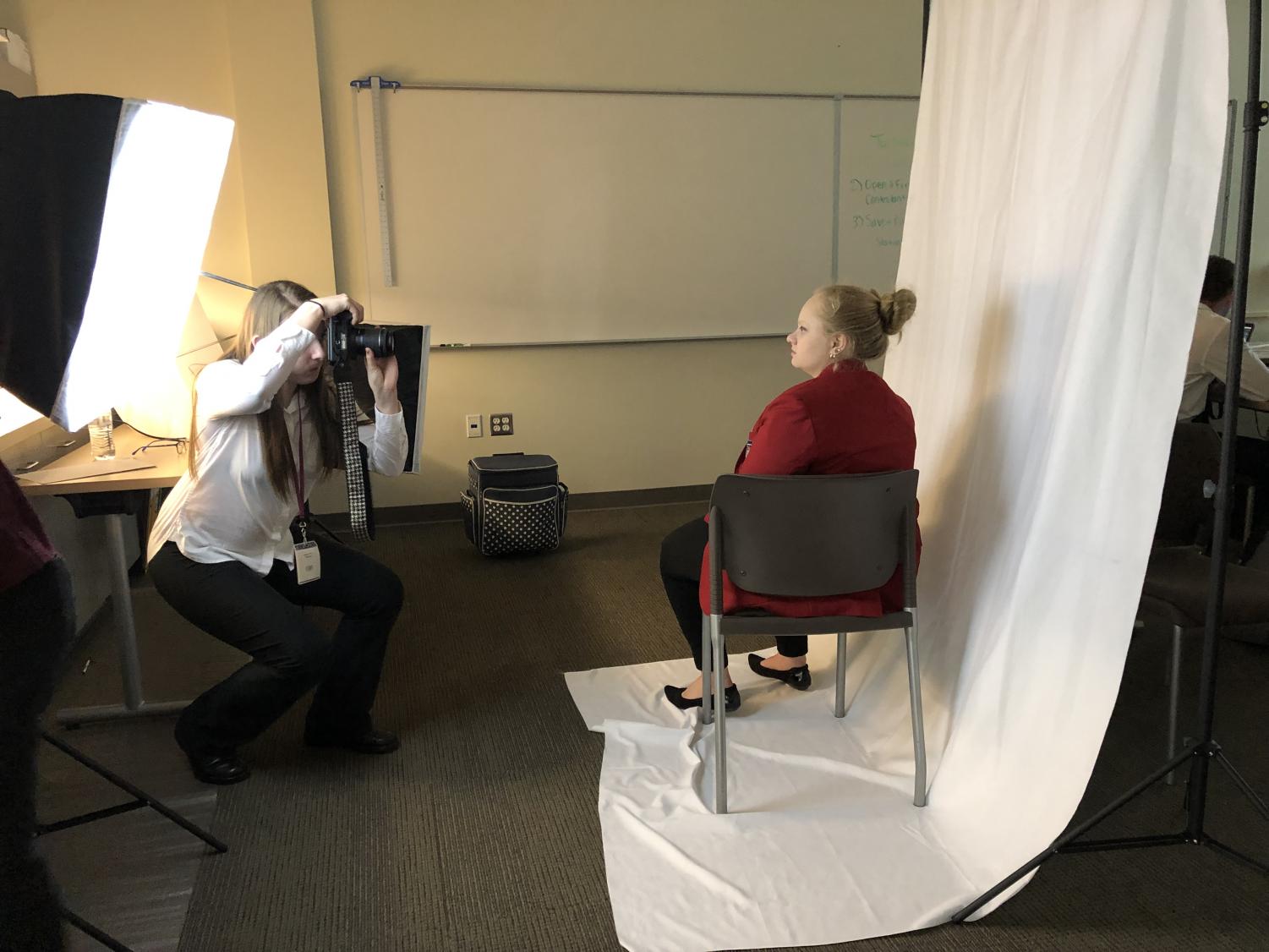 juniors Jami Martinez and Jasmine James competed in Culinary Arts and sophomore Crystal Emmett participated in Early Childhood Education.
The event McEvoy competed in required him to build a small cabinet with the tools and materials provided to him. The parts must be cut individually by the contestant, and adjusted to the judges' tastes.
The final event in which the Powell High School SkillsUSA team competed in Culinary Arts, is another cooking competition and involves hot and cold foods. The students are required to demonstrate their cooking skills by the production of a four-course menu in a full-day competition. They are evaluated on organization, knife skills, cooking techniques, creative presentation, sanitation and food safety techniques.
"All of our team members that were there represented the high school really, really well," Mrs.Larsen said. "[They] did a really, really good job in their contests, and those contests are … really tough. I was extremely proud of every single o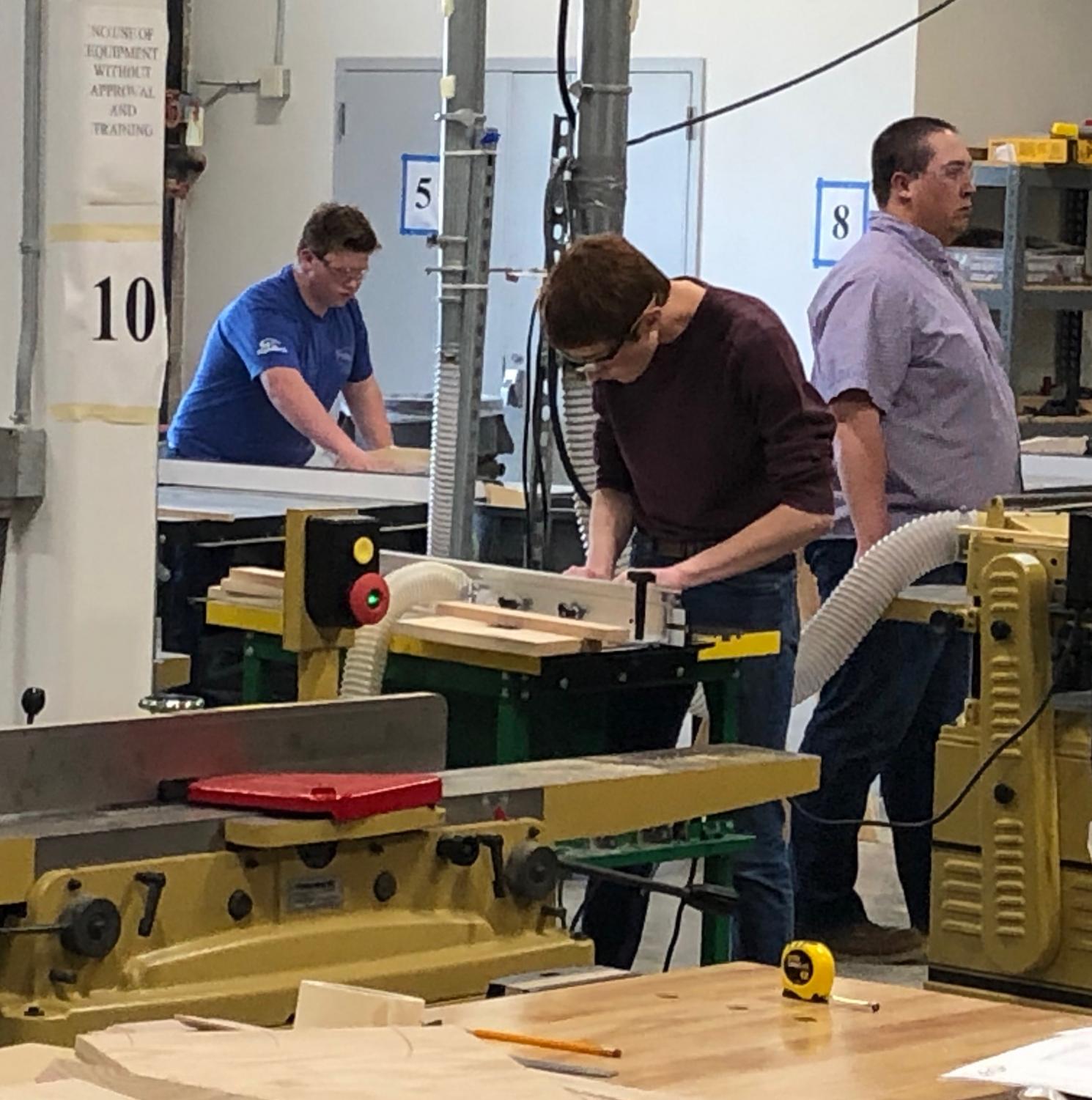 ne of them."
Most students get into their events from taking CTE courses the high school provides. Others found their passion on their own.
"My dad got my mom a nice camera, and I borrowed it," Lobingier said. "One of the pictures I took with it won Reserve Grand Champion at [the Park County] Fair."
SkillsUSA is more than just a competition, or another activity to put on your college resume. It is vital for students to pursue CTE courses into adulthood. The whole goal of SkillsUSA is to prepare the next generation of workers.