Two PHS students make it to semi-finals in Miss Wyoming Teen USA pageant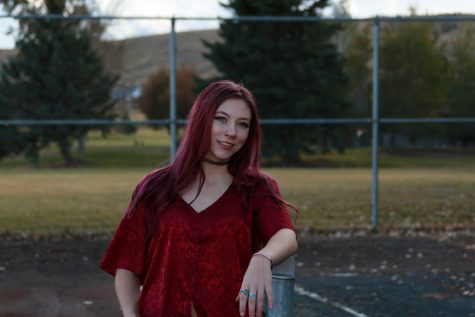 More stories from Lauren DeWitz
Every state in the U.S. holds a statewide convention in which the apparent goal is to weave out the prettiest girls in that state. The young girls and woman who enter these pageants know this is not the case.
This year, Wyoming's state pageant was at the Natrona County High School Sept. 15-16. There are two separate competitions, one for adults and one for teens. Two students from Powell High School participated in the pageant this year.
"It's not so much a beauty pageant, but it's more like a personality pageant," junior Lauren Lejeune said. "They want somebody who's beautiful inside and out, confident in themselves and they want someone who is gonna be able to represent Wyoming at the Teen Miss USA competition."
Both Lejeune and senior Rylee Ramsey competed in the Miss Wyoming Teen USA pageant since neither of them were qualified to participate in just the Miss Wyoming USA pageant. They made it into the semi-final rounds, which means they were both placed in the top 15 out of 30 girls.
"It went really well. It was something that put me out of my comfort zone a lot," Lejeune said. "What they do is they have an active wear competition, and then they have an evening gown."
After the evening gown competition and if they made it into the top 15, they had to do the two prior competitions over again and then they name the top five.
"
There was no comparing of bodies. The competition is mainly on self confidence and loving yourself for who you are"
— Rylee Ramsey
The Miss Wyoming Teen USA pageant is a good thing to add onto your list of experiences. Most take away more than just a trophy from this competition.
"I got a trophy, new friends and more confidence," Lejeune said.
Added Ramsey:  "All semi-finalists received a trophy, but I think the main thing I gained from the pageant was confidence and new friendships."