FIGHT OR FLIGHT
Prowl reporter discusses the shootings at UNC and Highlands Ranch STEM school and the possible reactions of Powell students if the same situation should arise
Hang on for a minute...we're trying to find some more stories you might like.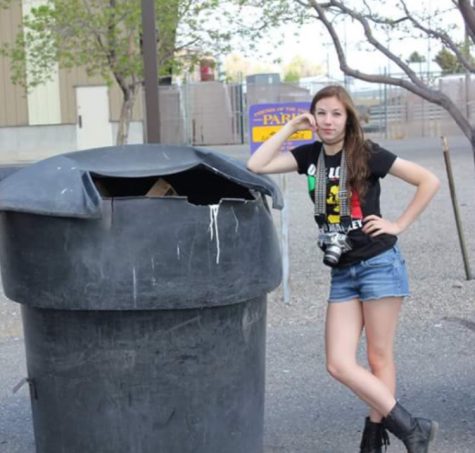 More stories from Lauren DeWitz
Imagine you're in college. Think of your best day there, perhaps the last day of the school year. Perhaps it could be considered the worst day because you have to finish your finals. You are sitting in one of your last classes of the day, and a group of your students are playing a video as their presentation. And then …
POP POP POP.
You hear it. Everyone hears it – but they are not quite sure what they had just witnessed.
But there he is.
You hadn't realized that there was a person now in your classroom with the intent to harm, but then they start to fire, and students scream.
In the midst of the panic, you notice a person move towards the perpetrator rather than away. It's one of your classmates, and he just sacrificed himself for everyone's safety. He fought back instead of being frantic or hiding.
Definitely not what you thought the last day of classes would be like.
The description above is all based on the true events the University of North Carolina-Charlotte campus suffered from on April 30. According to sfgate.com, two students ended up passing away, and four others were injured. Thankfully the toll wasn't worse. It could've been if it wasn't for the school being able to send out notifications to the staff and students, and the brave student described above, Riley Howell.
Being prepared when a violent attacker strikes is important. And here at the Powell High School, the teachers undergo A.L.I.C.E. training. According to alicetraining.com, the acronym stands for Alert, Lockdown, Inform, Counter, and Evacuate. This method is supposed to make sure protection and safety is available to everybody in a building that happens to erupt in violence.
So, think about this for a minute. What would you do in one of these cases?
Not a lot of people can just put themselves in a situation to protect others like Howell did. Really, think about it. Could you sacrifice yourself in order to save other people's lives, or would you flee the situation entirely to protect yourself? One decision isn't necessarily better than the other; everybody has a fight or flight instinct. It's hard to decide what you would do because the fight or flight is wired into our brains – and everybody is different.
I informally surveyed a handful of PHS students, and the based on their responses, the majority of them would try to protect others. One student explained they would fight back because if they had the opportunity to do something great in their life, like save people, they would do it.
Shortly after the UNC-Charlotte shooting, there was another unfortunate event. On May 7, a shooting was reported at a Highlands Ranch, CO, STEM school. According to the cnn.com, the gunmen left one student dead and eight injured. One of the shooters brought the weapon into the school in a guitar case, and the Denver police have two suspects in custody.
And, once again, the victim left dead put his life on the line to help his classmates; 18-year-old Kendrick Castillo lunged at the shooter when they told the students to be still, and ended up getting shot in the process. Following Castillo, three other students moved in  to subdue the perpetrator. One of them was injured in the process, but the other students tried to stop the bleeding by applying pressure to his chest.
What's next? How long our we going to let innocent children suffer from this violence? How many more teenagers have to die to make people see that something has to change?
What can we, the students, do?
Well, there's a couple of things. First off, be alert; pay attention to your fellow peers. Sometimes, these situations can be avoided entirely if you would just speak up when you hear something you're not so certain about. If you hear somebody hint that they're going to bring violence to an event, please for the love of everything holy, tell a teacher. Literally any staff member, and they could take care of it.
Another thing: actually plan out what you would do if you happened to be in a school shooting. Make sure you note where the exits are around your school, note where the windows are located in your classrooms and map out how you would approach the situation. There's no such thing that says you can be too sure.