WRITING POEMS, WINNING AWARDS
A PHS student placed first in the Young Authors competition in Wyoming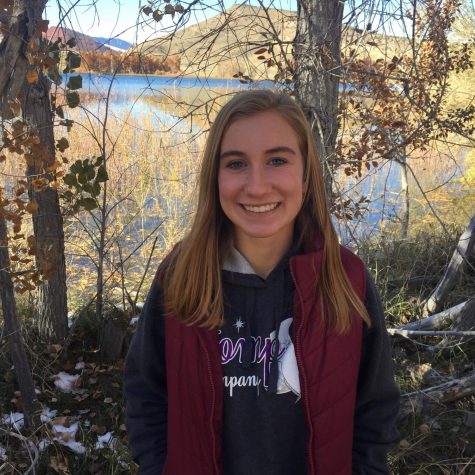 More stories from Kabrie Cannon
A Powell High School student won the Wyoming Young Authors contest last spring with a collection of poems.
PHS junior Bailey Phillips took the initiative and entered the contest.
Young Authors is a statewide competition that offers students grades K-12 a chance to submit a story and have it compared to other students their age in the state.
"You don't need someone telling you what to do to be successful," Phillips said. "But you do need someone, or multiple someone's, showing you the depths of human emotion in order to showcase that."
"
You don't need someone telling you what to do to be successful"
— Bailey Phillips
Phillips uses her past emotions as a way to inspire her writing.
"I don't think I've ever really had a mentor in my writing," Phillips said. "My peers, however, were the best thing that could've possibly happened to my writing."
This is not the first time Phillips has entered a story to be judged by the state. She enters the contest every year.
"My first entry in seventh grade featured a character based on my best friend at the time," Phillips said. "Moving up to my most recent win, a couple of those poems are heavily inspired by my ex-boyfriend."
As a writer, Phillips is inspired by her peer relationships and personal experiences.
"My winning entry this year was a collection of poems," Phillips said, "all of which were written during what I would call the most emotionally poignant period of my life."
Phillips is proud of her writing and uses it as a way to express her emotions.
"The one I'm proudest of was actually based on one of the most real-feeling dreams I've ever had," Phillips said. "It felt as if I was actually traveling faster than the speed of light, knowing the only thing awaiting me was a fiery death, and I knew when I woke up that I had to put that into words."
Powell High School English and Theatre teacher Mr. Robert Hunt was pleased to hear of his former student's success.
"I was happy for Bailey," Mr. Hunt said. "And not at all surprised that she won the competition."
Phillips does most of her creative writing outside of class. This contest is a good way for her writing to be judged.
"Bailey is a great writer," Mr. Hunt said. "I'm glad that the competition provided her with a chance to be recognized."