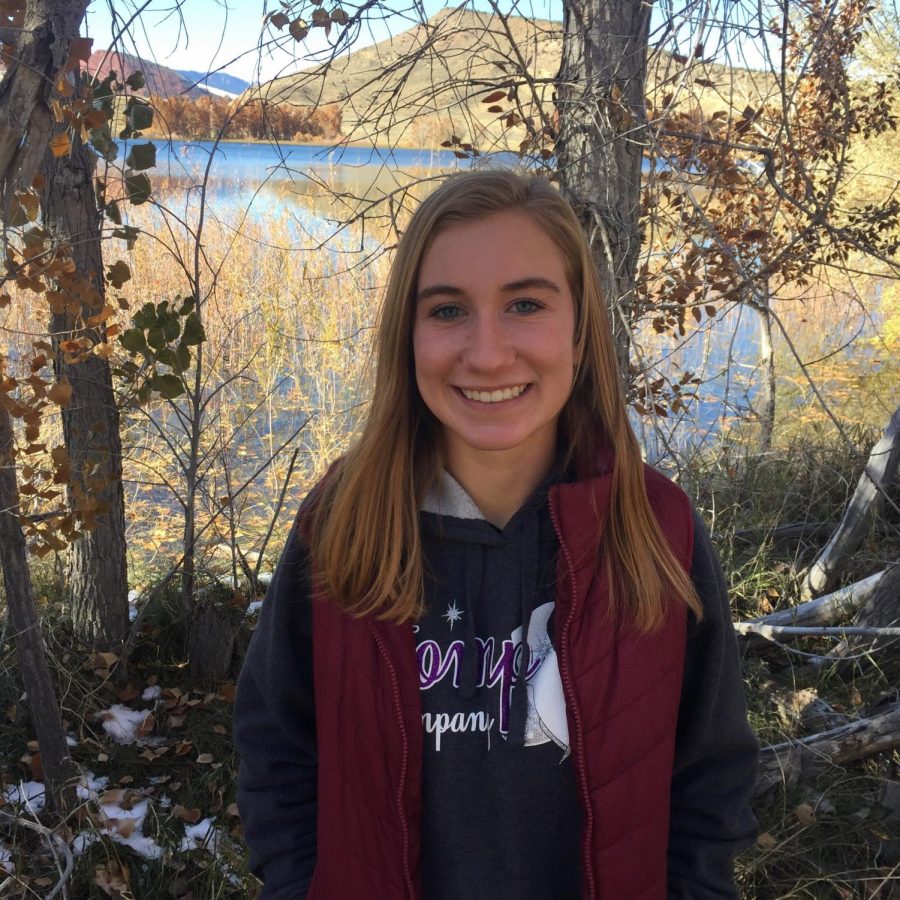 Kabrie Cannon is a PHS sophomore who enjoys running. And after this running she enjoys so much, Kabrie may go just a little bit crazy. In class she may seem quite studious, but when paired with senior Kayla Kolpitcke … you may want to take cover.
"The bus ride back from a meet is typically a tornado if Kayla and Kabrie are sitting together," sophomore Ben Whitlock says. "If Kabrie isn't bragging about winning Egyptian Rat-killer, she is throwing cards because she is losing."
In the winter, Kabrie spends her time shooting a ball through a hoop and in the spring, kicking a ball into a net. But in between the hoops and nets you can find Kabrie in the great outdoors hiking or fishing.
"Kabrie comes across as quiet and shy, but from what I hear, she's like and F5 cyclone and will roast you like a marshmallow on fire," Adviser Cap says. "Frankly, she scares me."
Kabrie Cannon, Prowl Reporter
Jan 06, 2020

PANTHERS GLIDE TO VICTORY

(Story)

Dec 11, 2019

ONE, TWO, THREE, SMILE!

(Story)

Nov 04, 2019

POWELL TEACHER WINS PRESIDENTIAL AWARD

(Story)

Oct 02, 2019

FROM HEART MOUNTAIN TO HIGH SCHOOL

(Story)

Sep 20, 2019

WRITING POEMS, WINNING AWARDS

(Story)