FROM SICKLE AND STAR TO STARS AND STRIPES
Polina Efimova adjusts from life in Russia; 'the people here are very kind'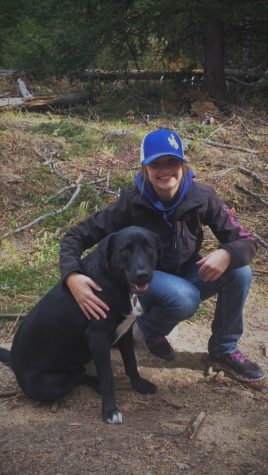 More stories from Madi Fields
Three foreign exchange students enrolled at Powell High School for the 2019-20 school year, but one foreign student actually has moved to Powell — from Russia.
Senior Polina Efimova is a new face to Powell High School. She is from a city of about 1.5 million people —  Nizhny Novgorod, Russia.
While she's only been here several months, Efimova has noticed a couple of items.
"I really like Yellowstone and that it's really quiet here in Wyoming," Efimova said. "The people here are very kind." 
But coming from a whole different country, moving to a place like Wyoming comes with some differences. 
"I miss my friends and family, my city [and] especially my school; I have lived in Russia all my life," Efimova said.
For Efimova, one of the most difficult things is adapting to the language.
"[Russian is] my native language and English is a little bit different for me," Efimova said. "I have had bad teachers in the past … [and ]from them it's hard to learn. I mostly learned English from my mom [because] she knows it very well. I also taught myself and from the internet." 
However, Efimova has been able to experience things that she never got to in her hometown.
"I have never [drove] a car and I finally got to drive one here in Wyoming." 
Efimova plans to continue her education here, planning to enroll in the University of Wyoming. 
For now, she's settling in to her American lifestyle.
"When I lived in Russia, I did gymnastics and dancing, but here, I'm not sure that I want to do it," Efimova said. "But I do listen to music and my favorite genre is hip-hop."