EMPTY STADIUMS; QUIET SIDELINES
PHS athletes react to cancellation of spring sports season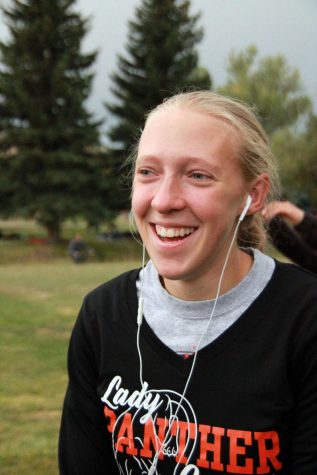 More stories from Kayla Kolpitcke
Devastated. Heart-broken. Speechless. 
These are just some of the words that could be used to describe the athletes of Wyoming right now. 
The Wyoming High School Activities Association announced April 9 the cancellation of all spring sports in Wyoming due to the COVID-19 pandemic. 
The season had already been facing an extended suspension since March 13. 
"When the season was first suspended, I had no doubt in my mind we were still going to go out and finish out the season," said Cameron Wentz, a starting senior on the Panther soccer team.  "My first thought was that this was all a fluke and would blow over in a couple weeks."
As the suspension kept lengthening, the chance to have a season grew smaller. 
"When I got the text from my coach saying our season was cancelled, I was devastated," Wentz said. "It did not feel real and still doesn't to this day. The only thing I could think about was how far our team has come, and how hard we worked in the off-season and it all just disappeared."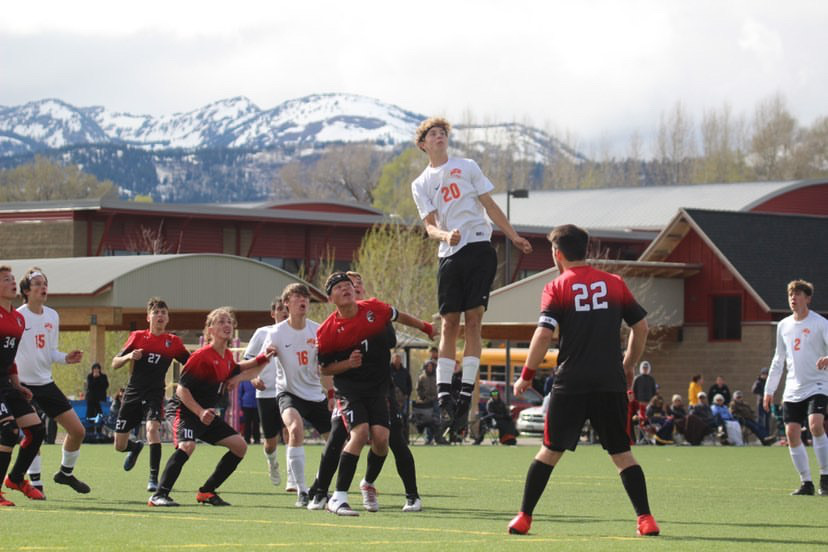 Athletes throughout the school had similar feelings. 
"When the season was first cancelled, I was in a state of denial," said Michele Wagner, starting senior on the Lady Panther soccer team. "Mostly because it just did not seem real. I can't believe that my soccer career ended this way."
Before the athletes knew about the cancellation, the coaches were notified. 
"The writing was on the wall before the complete cancellation came, but it was still a gut punch when it was made official," Head Track Coach Mr. Scott Smith said. "It not only made me sad for the kids, but it physically took the wind out of me and [made me] just a bit nauseated."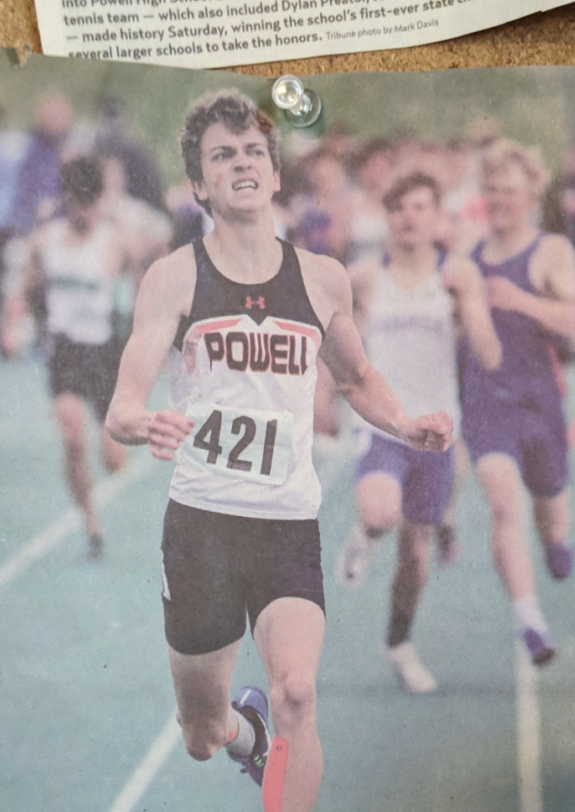 The coaches are working on finding ways to get through this challenge. 
"As a staff we are meeting to determine letter winners and how to handle season awards," Head Track Coach Mr. Scott Smith said. "Without going into too many details, but as an example, we have already decided that all that came out that lettered last season would letter this year as well. Kind of a no-brainer there, but we are looking into others as well."
The coaches are coming up with plans to continue the skill work and growth in preparation for next year.
"During the season, not only do we compete, but there is a ton of practice that goes with it," said Head Lady Panther Soccer Coach Mrs. Kaitlin Loeffen, who was in her first year when the cancellation was announced. "To miss an entire season will be challenging, but I also realize that everyone is in the same boat. 
"I have reached out to the junior class to see what they would like to do this off season and discuss plans for next season. I am confident the Lady Panthers will be ready to go next year, but we will certainly miss this year's senior class."
For seniors, this pandemic means the end of their high school sports careers. 
"I am going to miss getting to warm up and hear the starting line up before games start," Wagner said. "And getting to feel the joy and pain that comes along with playing soccer."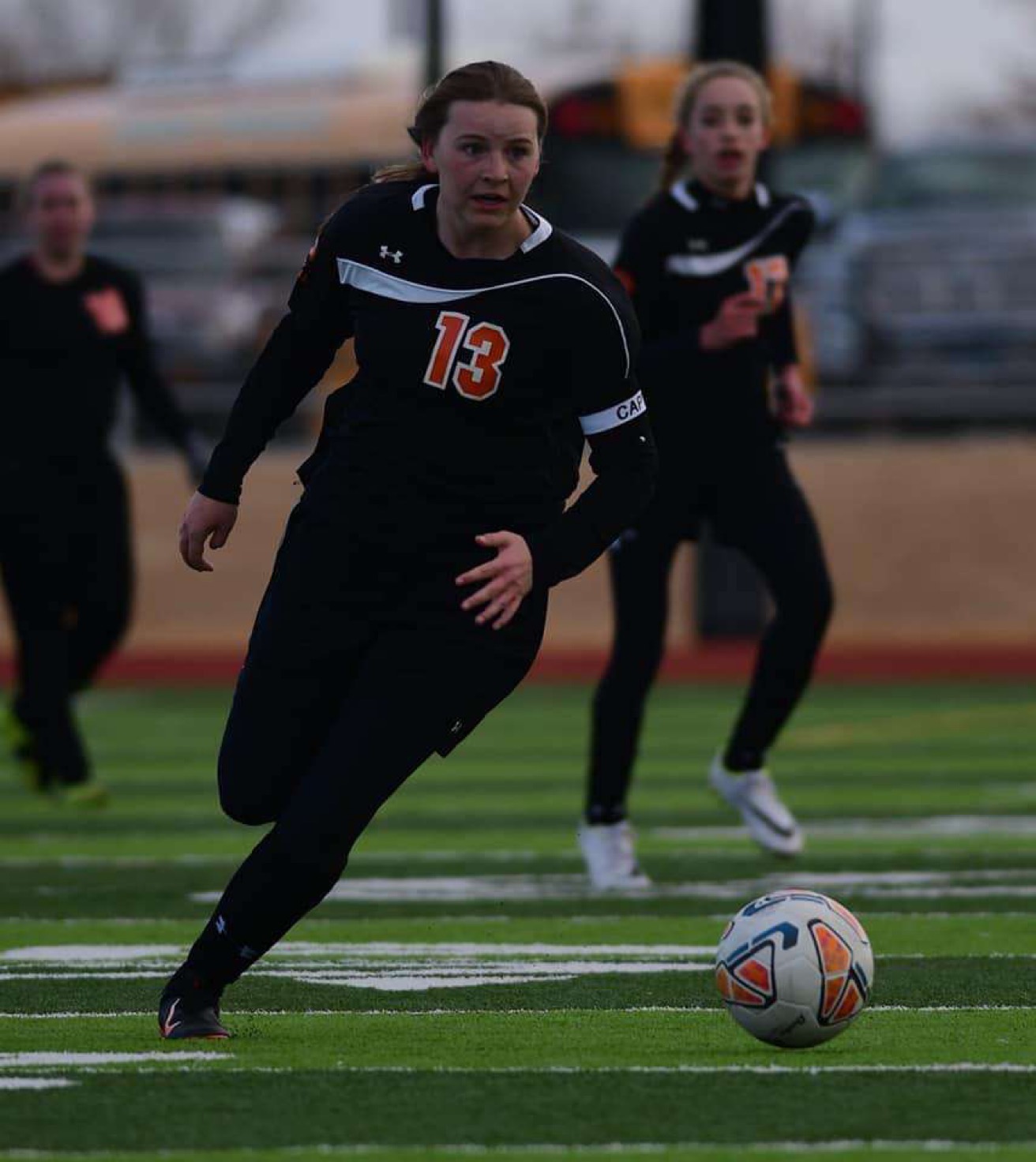 It means the end of being with teammates and coaches that have been an important part of competing. 
"I'll certainly miss my teammates and coaches," said Jay Cox, senior and state champion track athlete. "They've been there since day one and have helped me accomplish everything that I have. If it weren't for the competition from my teammates and encouragement from my coaches, I would not be the athlete I am today."
The final chance to shine was ripped away from these seniors. 
"This season I was looking forward to trying to break some school records, working to win another state championship, being the same sport with certain people, and hopefully finishing my senior season by leaving my mark at PHS," senior and state champion track athlete Sabrina Shoopman said. 
The cancellation of sports didn't only affect only seniors, though.  
"I was really, really sad and disappointed," said Payton Asher, junior starter of the Lady Panther soccer team. "I was really looking forward to the season, having a new coach and all. I can already tell from the first few practices that we did have how great this season was going to be."
The word "unbelievable" came up numerous times as athletes faced the fact they wouldn't be competing this year. 
"At first I thought it would all blow over, but then as more and more businesses closed down I realized the season wasn't going to come back," junior track athlete Kadden Abraham said. 
Some even mentioned feeling like they had been "robbed."
"My coach texted me and I read the text and I was honestly speechless," sophomore and starting Panther soccer player Garrett Morris said. "I felt like we were getting robbed of a state championship. I was sad, especially for the seniors."
These athletes also face the challenge of returning after a season off. 
"My dad and I just finished our workout room out in the shop," Asher said. "It has a weight set and everything, so I've been going out there everyday running and [doing] footwork with the ball to hopefully improve for next year."
Morris has a similar routine.
"I always am trying to get better, so when school first got cancelled, I was outside training," Morris said. "I train every day because I love the sport, and I want to go as far as I can with it."
The athletes remain hopeful for next season. 
"Next year, I feel it might be a little weird at first getting everything and everyone back into the swing of things after a year off," PHS junior and track athlete Emma Karhu said. "But once we start going, hopefully it's our best season yet."