SOCIAL MEDIA, MEMES and COVID-19
Trends are dying out as quickly as they appear on Twitter, TikTok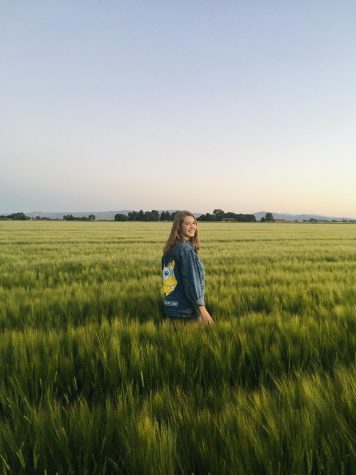 More stories from Addy Moretti
Many people remember 2020 started out with the "WWIII" memes. Then attention slid into the Australian bush fires. And now the social media world has progressed to the COVID-19 meme era.
The internet has become one of the most influential pieces of everyday life since the COVID-19  outbreak started. Almost every week, these trends have faced and been replaced with new memes. 
This craze started with the creation of lighthearted memes about the importance of hand sanitizer and hand-washing. People came up with songs and sometimes even dances to go along with popular songs to sing while hand-washing. This was followed by the hand sanitizer epidemic, which led to a whole other line of memes. It seems none of these was taken seriously and many were just for laughs..
"I did not take this whole situation very seriously at first," senior Ben Cannizzaro said. "It all seemed unbelievable."
"
The weirdest trend was definitely the toilet paper. Like come on — so many things you could stock up on, and we ran out of toilet paper."
— Kason Cannon, PHS senior
This was the view until the beginning of March. On Feb 29, President Donald Trump told Americans there was "no reason to panic" about the virus. Then on March 13, he declared a national state of emergency over the virus. Memes during that time were largely precautionary. TikToks filled with people commenting on the news. Many were rather lighthearted, revealing the situation didn't seem that serious to young people, with many making memes about taking advantage of cheap flights.
And then there was the hoarding of hand sanitizer and toilet paper. This created a torrent of memes about the shortage and created classic meme format to use — celebs as things — and began to make memes of celebrities as bottles of hand sanitizer. And then there were the toilet paper memes.
"The weirdest trend was definitely the toilet paper," senior Kason Cannon said. "Like come on — so many things you could stock up on, and we ran out of toilet paper."
This shifted into one of the weirdest trends. People would take videos licking handrails, toilet seats and door knobs as part of the hypothetical "coronavirus challenge." This trend quickly died and was replaced by the "boomer remover" meme, which also emerged in early March. The term "boomer remover" was apparently coined by Gen Z, which referred to the threat that the virus posed to older individuals. That said, the outrage over the phrase became more of a meme than the actual term.
"The 'boomer remover' one was pretty funny," Cannon said. "It's ironic too, since at Subway, a large majority of our customers in those first few weeks of quarantine were really old people. Like, y'all should be inside."
Powell School District had its scheduled spring break March 16-20, and during this time several school districts, including Powell, announced online learning would be practiced at least for a few weeks. While early TikToks about coronavirus had primarily focused on jokes and preparation that seemed distanced from the crisis, people began to post content about the "new normal" of quarantine. Others shared aspects of their new daily lives. Students turned their online Zoom classes into TikToks. This led to the "until tomorrow," which featured unflattering photos of the person who posted them and everyone who liked the pictures was challenged to do the same. Unfortunately the pictures were deleted after a day and because of this, the trend died quickly.
And now? Coronavirus is the cultural moment and essentially the default context for all memes or viral events. Recently there have been thousands of edits of the "Gossip Girl" logo, arguments over the best Spider-Man film and people posting photos of themselves at age 20. Even though content is no longer exclusively about the pandemic, it's still a symptom of it.
"I think the (memes) were being made because we were in a tough time," Cannizzaro said. "I think that once everyone got locked into quarantine, the memes became more relaxed."