SILENCED?
What changes can be expected during the 2020 Speech and Debate season?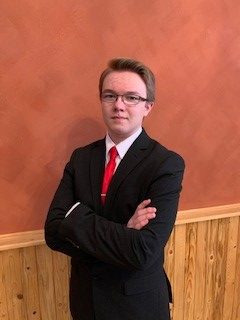 More stories from Aiden Chandler
For many students around the state, an in-person speech and debate season in 2020 is mere daydream. The COVID-19 pandemic has ruined the plans of many people, including the community of speech and debate. 
There is much uncertainty surrounding the layout of tournaments this season, however there is a plan to have live tournaments rather than pre-recorded events.
"For the remainder of 2020, all tournaments will be online/virtual," head coach Nicole MaierReitz said. "We plan to have synchronous tournaments whenever possible in order to more closely resemble the competition found during in-person tournaments."
Students are upset about their season being moved to online while precautions could be taken in order to have an in-person season while still meeting health guidelines.
"We are trying to get in-person tournaments after December," senior captain Anna Atkinson said. "It all really depends on what happens with the COVID situation, and how many cases we have in the state. There's definitely things we could do [such as] having masks worn."
Coaches and competitors around the state are rallying together to develop a plan to compete in tournaments face-to-face.
"There will be a limitation on the size and number of schools able to attend," MaierReitz said. "As of today, there can only be 4-5 schools in attendance with a maximum of 100 people."
With the vastly foreign idea of online tournaments, there is a sense of worry among competitors as to how these online tournaments will play out.
"I think it will be a level of disorganization that we kind of haven't seen," Atkinson said. "Anything could come up like internet problems."
Students who have been opponents on the debate stage in the past are putting their differences aside to work together to have an in-person season despite the global health emergency.