DECK THE HALLMARK
Why the Christmas movies are the prime choice this holiday season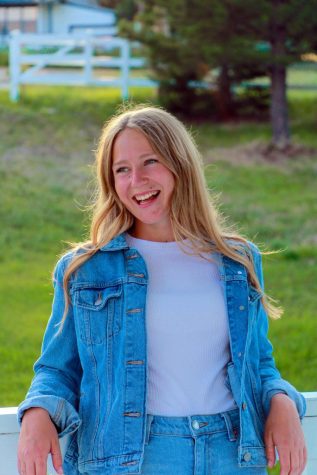 More stories from Sophe Morrow
(EDITOR'S NOTE: Prowl Reporter Sophe Morrow reached out to Hallmark Movie Actor Wes Brown through Instagram, Brown responded to Morrow's questions through email.)
We've all watched and looked forward to the "Countdown to Christmas" on Hallmark, or at least my mom has. As it stands, there's a few things to note before agreeing that Hallmark movies are superior to anything else.
As one of the only television channels to produce a total of 40 new Christmas movies each year, everyone wonders where all that snow comes from. In an exclusive e-mail interview with the Prowl, one Hallmark actor, who was featured in 2020's A Nashville Christmas Carol, provided that answer.
"What you see is probably 95% fake," Wes Brown said. "Not all, but a lot of these films are made in Canada. Most are also made in the warmer months. Especially summer. I believe I have 'worked' with real snow twice."
Other than whatever the snow actually is, every movie contains simple but happy endings and beautiful storylines. And that's what everyone looks forward to anyways.
Another positive aspect about Hallmark movies is that most of the main characters in each movie don't actually fall in love in real life. And why is that a positive, you ask? Everyone knows of the actor and actress couples who are in a relationship after shooting a movie or television show, and they rarely last. (Think of the beloved couple Miley Cyrus and Liam Hemsworth, a wrecking ball to all of our hearts.)
"You have to make your audience unaware they're watching a movie, and really, watching two people fall in love," Brown said. "If you've done that, you've done your job."
Thank you to all of the Hallmark actors, no, to all actors, who have not fallen in love with your co-workers. Thank you, from all of us.
With that said, there seems to be a dramatic dichotomy between those who love Hallmark movies and those who dread turning on the television in fear that it would be tuned to channel 185. But I'm here to tell you Hallmark movies are all that they're cracked up to be, and here's why.
With the complete mess of a life we all have, the identical plots in each movie provides us with the stability we need. 

If you are interested in recycling, the Hallmark company has reused the same Christmas jargon for all their titles. They are so similar, I don't know the distinctive titles to a single Hallmark movie I've watched. Can you tell me the difference between

A Christmas Wish, A Christmas to Remember,

and

Ribbons and Beaus

? Yeah, me either.

The fact that the main love interest is always only about a 6 out of 10 gives us hope that there's a chance for us fours and fives as well. 

The biggest conflicts in the movies include no more than misunderstandings between the characters or 'wrong place, wrong time' scenarios, but nonetheless each film ends with an apology and smiles all around.

And more than anything, Hallmark is the ultimate channel because there is simply nothing better to watch on television around the holidays. Or any time of the year.
"
As each year goes by I see how enormous Hallmark's audience has been and is still growing"
— Hallmark Actor Wes Brown
The proof of Hallmark's superiority in the television industry is carried not only with us as the audience, but with the Hallmark hired actors, staff and crew, especially during the holiday season. Wes Brown has been a Hallmark actor for over a decade.
"As each year goes by I see how enormous Hallmark's audience has been and is still growing," Brown said. "And I feel forever grateful that they have made me a part of that."
There's honestly no better way to celebrate the Christmas season than spending every night with a cup of hot cocoa and endless movies on the Hallmark channel. And I have personally heard the song "Silent Night" in every Hallmark movie I have watched. Enough said. 
"Personally, I've made a ton of friends because of that network," Brown said about his Hallmark career. 
I personally haven't made a ton of friends, but my mom and I have a great time watching the movies together.
View Comments (4)