SENIOR YEAR: TBA
How is Covid-19 affecting high school senior's college decisions?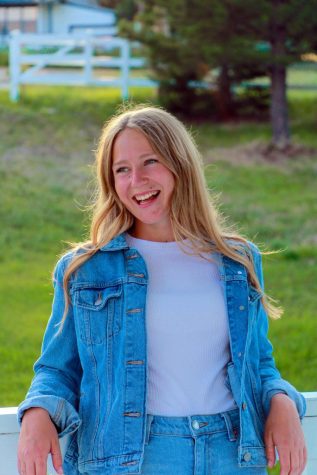 More stories from Sophe Morrow
The class of 2021 is faced with difficult decisions about post-high school plans, but these choices became even harder to navigate with COVID-19. 
Important tasks, including ACT and SAT preparation, college and scholarship applications and FAFSA and paying for college have become additionally burdensome this year, and most students don't want to attend any school as only online next year.
"My original plan was to go straight to the university of Wyoming to study business," PHS senior Jack Pool said. "I was pretty set in this, and I wasn't really considering anything else."
Pool's plans changed due to COVID, and he is still figuring them out. 
"I think the college experience will be a lot different if I do end up going to UW because there will be a lot more restrictions on what you can and can't do," Pool said. "A lot of activities will not be available, as well as the whole learning process will be different."
But there are several  seniors this year who don't know what their plans are for after graduation. Receiving the full college experience is also important to senior Jozi Simpson, who was planning to attend Casper College in the fall.
"I wanted to stay in the dorms to see what life would be like away from home, but because Covid dorms aren't the same as they were, it would be a burden and a money loss going to Casper," Simpson said. "Plus [the classes] would be less hands-on through Zoom, so Northwest is the more simple of the options."
There is a major emphasis on experiencing new things in college, such as living on your own and gaining responsibility. And with the regulations and mandates, many colleges aren't providing housing and are strictly online classes.
Although this year's seniors have a full semester left to make future plans, there has always been a push to apply for school and scholarships early, and with that comes the possible stress to start at the beginning of their senior year.
"This year has caused a lot of trouble in my future planning," Pool said. "I am now unsure of where I will be spending the next few years, and that adds a little stress to the planning process."
View Comments (2)