MEDALS ALL AROUND
The SkillsUSA team made Powell High School history at the state convention in Casper on April 15 and 16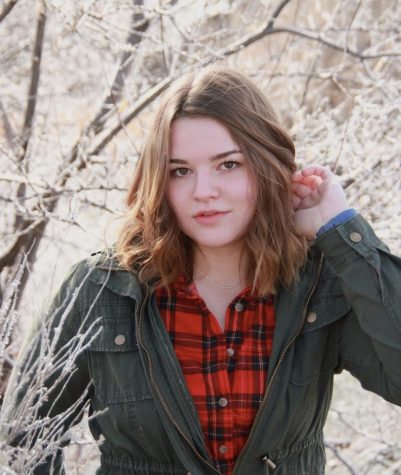 More stories from Tegan Lovelady
A mix of grit, leadership, integrity and diversity. A team unlike any other who now bears the title of Wyoming 3A State Champions.
The Powell SkillsUSA Chapter headed to Casper on April 15 empty handed and returned a day later with the first-place plaque in tow. 
"PHS SkillsUSA won the Wyoming 3A Champion Chapter. Way to go, we did it. Congratulations to each and every one of you," SkillsUSA Adviser and PHS Culinary Arts teacher Mrs. Denise Laursen said in an email that broke the good news to her competitors.
After many bumps in the road, the team still persevered to pull ahead of all other chapters. 
Their trip was cut short after a freak snowstorm hit Powell and surrounding areas on the day they were supposed to depart for the State Skills Convention. At first, many of them were crushed, thinking they would inevitably have to miss the event they had been working towards all season. But Mother Nature cooperated, surprisingly, and they were able to leave eight hours later than expected. 
Regardless, they were on the road and ready to compete.  
"Leaving later than we planned didn't affect us as a team like we had expected," PHS senior Olivia Lobinger said. "It pulled us closer together because we all felt a lot of the same feelings of anger, frustration and anxiety." 
Lobinger placed second in the state in photography.
"I took pictures almost every day leading up to the contest, and I know everyone else practiced tirelessly," Lobinger said. "I felt like we did really well individually and as a team. Everyone worked really hard. And we performed better this year than we had any other year." 
Accompanying Lobinger, multiple PHS students gave notable performances. Including PHS senior Jenna Merritt, who took gold in Advertising Design, and senior Maggie Cappiello who took first place in the Commercial Baking competition. Senior Bailee Moore placed first in Customer Service and Restaurant Service, sophomore Owen Fink rounded up gold for PHS in the Job Interview contest, and senior Crystal Emmett, who received a silver medal in Early Childhood Education. 
The PHS SkillsUSA Chapter is advised by Mrs. Laursen and Computer Aided Drafting (CAD) and Woodworking teacher Mr. Mike Ursuy. 
Along with all the hardware and success the SkillsUSA team brought home, they also made Powell High School history. They were donned as the Wyoming SkillsUSA State Champs, a title that has never been bestowed on a PHS Skills team before.  
"This team was so much fun to be a part of," Moore said. "We were all very supportive of each other. And we had a lot of fun, regardless of the stress. Through all the hectic moments and chaos, we pulled together and performed at our best."