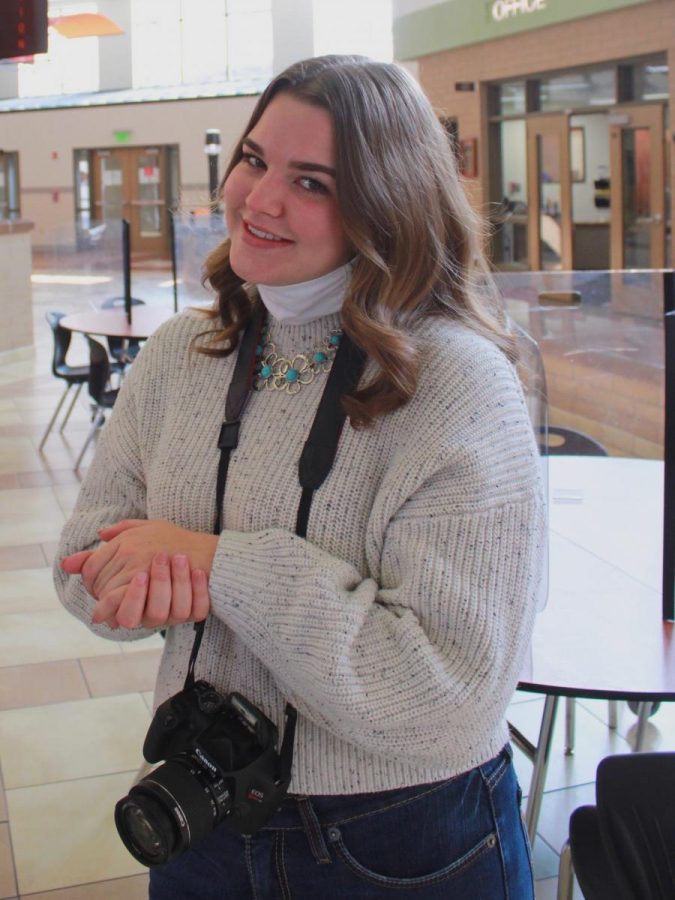 Tegan is the equivalent of a math book … way too many problems. She's a spit fire that speaks fluent sarcasm. If she isn't singing to herself or making people cry, she's probably taking a nap or talking out of turn. If you need a corny joke on the double, Tegan is your go-to gal. Don't worry, she doesn't need any help embarrassing herself; she does that just fine on her own.
"Having known Tegan since elementary school," PHS senior Abby Landwehr said. "I would just like to stress that Tegan remains the queen of making stupid puns."
"Tegan 'No Filter' Lovelady always has something to say and usually she's right," Adviser Cap says. "If you don't believe me, just ask her. But be careful. The blunt, honest, potentially PTSD-inducing retort could have lasting negative impacts. She IS the human trigger."
Tegan Lovelady, Prowl Associate Editor, Sports Editor
Nov 11, 2020

LAND OF THE FREE, HOME OF THE BRAVE

(Story/Media)

Oct 15, 2020

REVENGE vs. BRAVES

(Story)

Apr 24, 2020

CRUDE OIL PRICE DROP MEANS LAYOFFS

(Story)

Mar 12, 2020

RUN FAST; TURN LEFT

(Story)

Mar 11, 2020

PHS ALUMNI MAKE BOUNDS IN COLLEGE ATHLETICS

(Story)

Jan 31, 2020

PUTTING IN THE TIME

(Media)

Jan 21, 2020

A GLIMMER OF HOPE?

(Story)

Jan 06, 2020

NO PLACE LIKE HOME

(Story)

Dec 11, 2019

TRAVELING IN BAD WEATHER

(Media)

Nov 14, 2019

MORE THAN MEETS THE STY

(Story)

Nov 07, 2019

POWELL FARMERS BEET THE WEATHER

(Story/Media)

Oct 27, 2019

AGRICULTURE BUILDING UPDATE

(Story/Media)

Sep 13, 2019
May 09, 2019

HIT IT OUT OF THE PARK

(Story)

May 03, 2019

ANOTHER DAY, ANOTHER SCHEDULE

(Story/Media)

Apr 19, 2019
Apr 02, 2019

CHARGING TO THE FRONT OF THE PACK

(Media)

Mar 22, 2019

SUCCESS FOR POWELL-SHOSHONE FFA

(Story)

Mar 15, 2019

IN IT FOR THE LONG RUN

(Story)

Feb 28, 2019

SENIOR PANTHERS AND LADY PANTHERS BID FAREWELL

(Story)

Feb 15, 2019

'LIVING TO SERVE'

(Story)

Feb 07, 2019

STUDENT of the MONTH: Ashtyn Heny

(Story)

Jan 31, 2019

LAMBING: the good and the baaaaad

(Story)

Jan 05, 2019

WHO WILL TAKE HOME THE LOMBARDI TROPHY?

(Story)