SPORTS COLUMN:WHERE HAS AMERICA'S TEAM GONE?
Frustrated Dallas fans are tired of waiting around for their Cowboys to show their mettle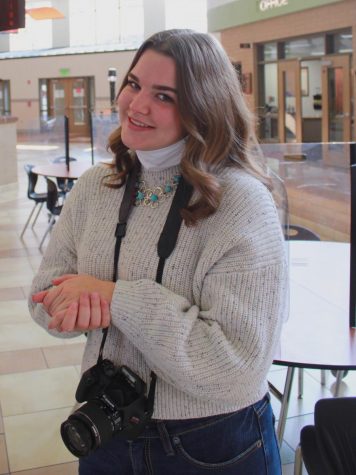 More stories from Tegan Lovelady
It's 1995. Toy Story, Apollo 13 and Jumanji are released. "One Sweet Day" by Mariah Carey & Boyz II Men tops the pop music charts. A gallon of milk costs $2.96, a gallon of gas, $1.15. The Dallas Cowboys beat the Pittsburgh Steelers in the Super Bowl 27-17. 
Twenty-five years is a long time, as you can see. That's how long it's been since Dallas Cowboys fans had bragging rights. 
Five Super Bowl championships, eight National Football Conference (NFC) championships, 18 division championships, an all-time record of 558-424-6. Ladies and gents, the better part of the Cowboys' era. 
The greatest thing they've done in the last 20 or so years … that one 13-3 season in 2016 that ended in the second round of the playoffs.
One losing season after another, they just keep adding up. Loss after loss, coach after coach, draft after draft. Where are the wins? When is the tide finally going to turn again?
I don't know about you, but I can't wait another 25 years to pull out my white and blue Ezekial Elliott jersey. And at 5-9 going into Sunday's game with Philadelphia, things just ain't lookin' so rosy.
Many fans have constantly been disappointed by Dallas' never-ending losing seasons. PHS senior Joey Hernandez, who usually sports copious amounts of Dallas Cowboys gear, is among them. 
"Since Dak [Prescott] has been on the injured list, it's been an uphill struggle for the Cowboys to make any headway in the NFC East," Hernandez said. "We'd be lucky to see one or even two more wins this season."
"
The Cowboys suck this year."
— Kobe Ostermiller, PHS senior
Currently sitting last in the NFC East with a record of 5-9, it seems like any speck of hope for a division win or even a wild card appearance has disappeared. 
Believe it or not, it's still a possibility. But in order for it to happen, a few miracles would have to take place. They would have to win their next three games against the 5-8 San Francisco 49'ers, the 4-8 Philadelphia Eagles and the 5-8 New York Giants. The Giants would have to lose vs. the 9-4 Cleveland Browns, the 8-5 Baltimore Ravens and the Cowboys. And 6-7 Washington would have to lose to the 9-4 Seattle Seahawks, the 4-9 Carolina Panthers and the Eagles. 
One PHS student sums it up pretty well … and pretty bluntly.
"The Cowboys suck this year," PHS senior Kobe Ostermiller said. "Dak Prescott got hurt, their defense is terrible and Mike McCarthy is not a very good coach. The only reason he won a Super Bowl with Green Bay is because Aaron Rodgers carried him and the rest of the team." 
Prescott, Dallas' quarterback and driving force, suffered a compound fracture and dislocation of his right ankle on a third-quarter run that went awry during the Cowboys' Week 5 game against the Giants.
His absence seems to be the main reason for this astronomical losing season. He still has not returned to gameplay, as he is still recovering from his ankle surgery. 
"For me, it's about creating and making small victories," Prescott said in a Pepsi Rookie Roundtable published this week with NFL Network's Steve Wyche. "Each and every day, when I wake up and I go in for rehab, it's about for me, seeing my leg or seeing my body do something that it didn't do the day before or creating a feeling that I didn't have the day before so I know that I'm continuing to get better."
Pro Football Focus (PFF) named Prescott as the "most valuable NFC East player over the last 5 years." He was followed by Carson Wentz, Kirk Cousins, Eli Manning and Odell Beckham Jr.
McCarthy has also taken the reins for the Dallas Cowboys this year. That could be one of the deficiencies that has led to a losing season. 
With one of the best 2020 drafts, Dallas is up and coming. Fear not Cowboys fans, the future looks much brighter than the present, if Prescott and Elliott continue their careers with the Cowboys, that is.
"He [Elliott] is the most important player on a Dallas team I predicted in last year's column would win one of the next three Super Bowls, but running backs are always fighting uphill in contract situations," ESPN staff writer Dan Graziano wrote in a recent article. "It doesn't help that six of the 10 highest-paid backs in the league missed time last season due to injury."
In closing, there's only one solution: Keep Prescott and Elliott, re-sign Dez Bryant and fire everyone else. Period. Then, and only then, will we Dallas faithful be able to say, once again, "HOW 'BOUT THEM COWBOYS?"