MORE THAN MEETS THE STY
Powell Livestock Judging and Ag Mechanics teams successful at NILE and Cowboy Classic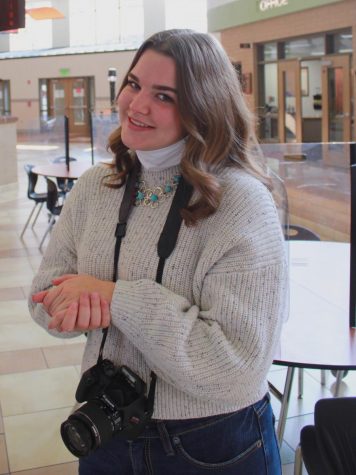 More stories from Tegan Lovelady
The Powell-Shoshone FFA Livestock Judging and Ag Mechanics teams traveled near and far to compete during the week of Oct. 14-20. There were some notable performances and the results show how PHS was well represented.
On Oct. 14, the junior and senior Livestock Judging teams made their way to Billings, MT, to compete in the Northern International Livestock Expo (NILE). 
Augusta, MT's, team just barely edged the Powell team of junior Tegan Lovelady, sophomore Madison Harvey, sophomore Allyson Visocky and freshman Hadley Mehling for first place. Lovelady took first in sheep and fourth overall, Mehling took fourth in reasons and 24th overall, Harvey placed 15th overall and Visocky finished 29th overall. For additional NILE results, visit Judingcard.com.
"I thought that we all did what we needed to do individually," Harvey said. "We did a lot better than we thought we would. I think that this contest showed that we have a lot of talent as a whole."
"We had a fairly young team at the NILE and I think that we proved to ourselves that we can do big things in the future."
Powell-Shoshone's Ag Mechanics and Livestock Judging Teams commuted to Laramie Oct. 16 to compete in UW's Cowboy Classic. 
The livestock judging team of Lovelady, Harvey, Visocky, and freshman Allison Morrison finished sixth. Lovelady finished 12th, Visocky placed 27th, Harvey took 38th and Morrison found herself in 58th. To see full Cowboy Classic results, go to Judgingcard.com
"I really enjoyed getting to bond with the upperclassmen and getting to judge at the Classic," Morrison said. "I felt like everyone around me performed really well. I think I did somewhat okay for being the least experienced, but I want to continue to improve." 
Powell-Shoshone's Ag Mech team of seniors Zach Griffin and Ryley Meyer and juniors Mark Pappenfort and Andy Beavers ended up in third. Griffin came in second, Meyer finished seventh , Pappenfort took 15th and Beavers placed 28th. To see more, click the link above.
"There were a couple things that just completely slipped my mind during the competition that I should've known how to do, but I was really happy with how I did," Meyer said. "As a team, we did pretty good. We generally knew most of what we needed to know."