SUCCESS FOR POWELL-SHOSHONE FFA
Hang on for a minute...we're trying to find some more stories you might like.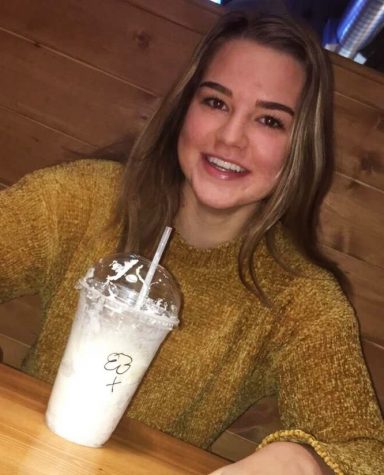 More stories from Tegan Lovelady
Annual FFA Dinner Dance draws big numbers
Chances are you've driven past a packed parking lot and wondered what was going on at least once in your lifetime. If this was you speeding past the Park County Fairgrounds on Saturday night, you missed this year's annual FFA Dinner Dance.
This event has been an important part of the Powell-Shoshone FFA Chapter for several years. It's something the community has always supported. Most would describe the fundraiser as the most-looked-forward-to FFA event of the year.
There were 400 tickets available this year, and every one of them sold. The building was chock full of smiling faces and laughter.
"The turnout this year was excellent," Powell-Shoshone FFA Adviser Mr. Bryce Meyer said. "It's always great to see a large amount of participation from students and support from the community."
The Dinner Dance is put on by the FFA Parent Support Group. It consists of a steak dinner, dance with live entertainment, courtesy of Hurricane Mesa, and a live and silent auction. The money raised is used for a variety of things like travel, registration and food expenses. A percentage will go to the new ag barn.
Regan and Wendy Smith donated two puppies for the live auction. As they were introduced to everyone and shown around the room, the audience made it clear that the dogs were a hit. This was one memorable aspect of the the 2019 event.
"It [The Dinner Dance] brings a lot of people together, and it's always cool to see how involved the community is in the FFA," sophomore Jozi Simpson said. "My favorite part was definitely the puppies; they were so cute."
There was also a very special and unexpected performance during the dance. Madi Harvey, a PHS freshman, got on stage and played guitar and sang "Wagon Wheel" by Darius Rucker.
"It was really neat to see the connection Madi had with the audience since she knew a lot of people who came," Simpson said.
It isn't very often that an FFA member performs at an event. It was new and different to the event this year, but the crowd seemed more than impressed by the surprise performance.
"It [performing] was scary until midway through the second verse when I finally started getting used to being up there," Harvey said. "It took a lot of convincing for me to go on stage since I've never really performed like that in front of that many people, but it was a really good experience for me."