NO PLACE LIKE HOME
WY high school sanctioned softball will make its debut in the spring of 2021
Hang on for a minute...we're trying to find some more stories you might like.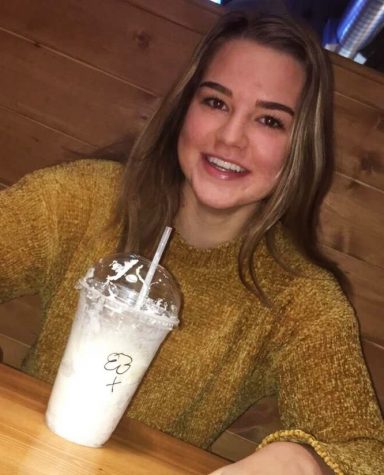 More stories from Tegan Lovelady
An abnormally tall 6-year-old girl stands in the gravel, face pressed against a chain link fence, eagerly watching her dad play softball in his maroon uniform and his black softball cleats. She often dreams of the day she will finally get to play competitive softball.
An abnormally tall 7-year-old girl plays catch with her dad, clumsily trying to throw the softball accurately so she doesn't have to retrieve it from the thick trees that stand behind him. She gets side-tracked, the ball bounces off her face. She wants to quit. But she works harder, determined to improve.
An abnormally tall 12-year-old girl slips into an obnoxious orange jersey, her first competitive softball jersey. Her team forms an unbreakable bond, goes undefeated and wins the championship that season. She begins to love the game of softball and everything that comes with it. 
An average height 14-year-old girl stands in the gravel, face pressed against a chain link fence, eagerly watching her dad play softball in his bright red uniform and his matching cherry cleats. She often dreams of the day she will be able to play ball in a jersey that reads Powell High School. But that day may never come.
That hopeful little girl is me. 
Not at 14, not at 15, but at the age of 16 ¾ something happened that I had been waiting for for what feels like forever: Last month, the Wyoming High School Activities Association (WHSAA) voted unanimously to sanction softball as a high school sport in Wyoming. My dream finally evolved from fantasy to reality. 
But there's one more obstacle standing between me and this reality: the members of the Powell School Board still have to give PHS the green light to join in Wyoming's first high school softball season, which will take place in spring 2021. 
According to PHS science teacher and head track coach Mr. Scott Smith, there's a low chance that the board will approve PHS to have a softball team. That hits pretty close to home for me because the 2021 spring season will be the very last sports season I will be able to pull an orange and black jersey over my head. 
Catching an infield fly you could've sworn was going to hit you in the face. Just barely sliding under a tag and feeling the weight of the world being lifted off your shoulders. Narrowly upsetting a talented team. Showing off weird tan lines. An RBI. The rush of a double/triple play. A freshly oiled mit. A perfect throw. Flawless eyeblack application.
These are some of the many things that made this sport my first love. Softball and I have been through a lot together. Softball has made me feel high and mighty. But it has also made me feel small and weak. It has taught me that working hard pays off. And that patience is a virtue. Softball has given me some of the greatest experiences of my life. But also some of the toughest. 
This sport has taught me more life lessons and valuable skills than anybody ever could. 
An average height 16-year-old girl wonders if she will be able to participate in high school softball, something that is taken for granted by many other girls across the country, or if she will run track for her fourth consecutive year as a panther. Either way, her heart is still because she knows that more girls will get the opportunity to participate in the sport than ever before.