HIT IT OUT OF THE PARK
The ins and outs of a traveling softball team in Wyoming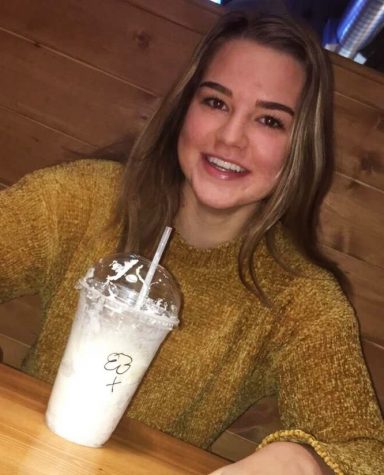 More stories from Tegan Lovelady
It's a summer day in June. The smell of leather from your mit and freshly cut grass fill your nose. As the opposing team prepares the top of their batting order, you can feel the anticipation building inside of you.
The atmosphere of the ball fields is enough to make any softball/baseball enthusiast smile. It's an unfortunate feeling when you can't engage in the nostalgia because you're unable to play for a program that's less than 30 minutes away. 
In past years, this has been an issue for many girls, not only at PHS, but all over Wyoming. Since Wyoming is one of only two states that doesn't have high school sanctioned softball, AAU programs have taken over.
In 2017, Powell was one of the few towns in Wyoming that didn't have a travelling softball team. If girls wanted to continue playing the sport competitively in high school, they'd have to travel to Billings or Cody to play, since girls age out of Powell recreational softball after eighth grade.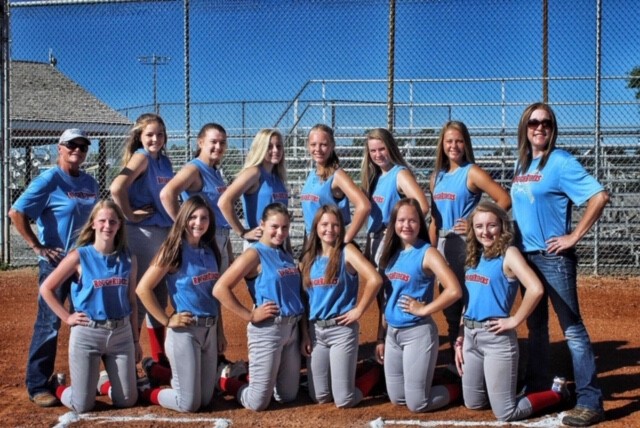 Last season, Powell was lucky to gain a new travelling softball team. The Roughriders are coached by Cheryl White and Julie Simpson. They traveled near and far to participate in tournaments last summer, and they hope to do the same this season.
"Softball has been in my family for years, and I've been playing for as long as I can remember," White said. "I wanted to start a team in Powell because playing for other travelling teams was too hard. Practices were too far away, and driving up to Billings every week was a lot for my daughter and I."
According to FloSoftball, Wyoming club softball teams had 600 plus participants compete in their 2018 state tournament. Softball is widely played in Wyoming, and there's no doubt that it would grow in popularity if it was offered in high schools.
"I love everything about the sport," freshman Addison Braten said. "We've had a lot of great moments as a team, and I couldn't imagine not playing softball."
"
We've had a lot of great moments as a team, and I couldn't imagine not playing softball."
— Addison Braten
Since there wasn't a higher level than rec softball in Powell for a long time, many players took a break or quit completely. It's hard to get really good at something without hours of repetition and practice, so it's great that players in Powell finally have the opportunity to get some experience under their belt after middle school.
"Last year, we had a team of new and inexperienced girls at our first practice," Simpson said. "I can proudly say that after only a year of competitive play, they are good at making plays, swinging the bat and running the bases. They've come so far in such a short amount of time, and seeing that kind of growth is heart filling."
According to the Casper Star Tribune, Cody, Rock Springs, Gillette, Thunder Basin and Green River have all already approved high school girls softball, and there will most likely be more schools to come. As of now, the first Wyoming high school sanctioned softball season will take place in 2021.