CHAMPION IN TOWN
ATP Grand Slam Champion Luke Jensen comes to PHS to show the tennis athletes his skills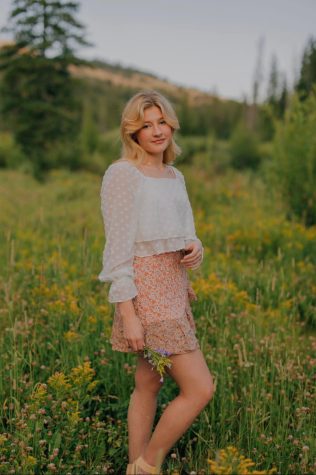 More stories from Chase Anderson
As the spring tennis season comes to a close, players are looking forward to new opportunities to improve their skills for the coming fall season. One of these opportunities is right around the corner as PHS welcomes ATP Grand Slam Champion Luke Jensen to the courts. 
Jensen, along with tennis head coach Joe Asay, will host a tennis workshop on the PHS courts on Wednesday, May 19.
"I think it is a neat opportunity for those of us around here who enjoy tennis," tennis head coach Mr. Joe Asay said. "My big push is for our athletes between Cody and Powell to have exposure to somebody that has had a presence on the world stage and has competed on that level."
Jensen and his younger brother Murphy won the men's doubles Grand Slam title when competing at the French Open in 1993. Since then, Jensen has served as the head tennis coach at Syracuse University as well as a tennis analyst for ESPN. 
As of now, the tennis workshop will be a one day event taking place on the afternoon of May 19. The clinic will focus on players of all levels wanting to improve their game and show coaches which players want to be on the court with a French Open Champion.
"I'm excited but a little nervous [to work with a professional]," tennis player and sophomore Hannah Hincks said. "I'm hoping to improve my technique and my form the most."
View Comments (1)