OH MY GOURD
Top 10 activities to fill your fall with fun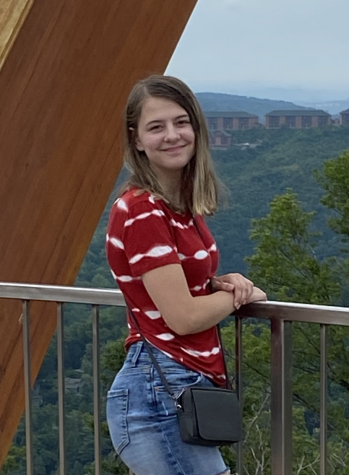 More stories from Taryn Feller
The leaves have finally changed from green to the wonderful colors of autumn. The aroma of pumpkin spice fills the air and flannel is in season. 
Fall. It's the greatest season of them all. Because fall has so many great qualities to it, I have listed my top 10 favorite things about fall (in no particular order). Before the season ends, try to enjoy some of the best things to do with it.
1.Pumpkin Carving- One of my all time favorite fall activities is picking out the best pumpkin to carve a fun design in. Then when the messy progress is all finished, delicious pumpkin seeds can be made as a reward.
2.Sweater Weather- The cool breezes associated with the fall weather are perfect for cozy wardrobes. Nothing is better than putting on a warm sweater and taking a stroll under the autumn sky.
3.Pumpkin Patches/ Corn mazes- In Clark, The Gallagher's Corn Maze and Pumpkin Patch is a great place to spend time with friends and family. It's full of fun activities such as hay rides, corn mazes, a huge slide and more.
4.Spooky Movies- I personally hate horror movies, but no one can go wrong with a semi-spooky movie or a childhood Fall movie. Some of my favorites are The Nightmare Before Christmas, Monster House, House at the end of the Street and It's the Great Pumpkin, Charlie Brown.
5.Pumpkin Flavored Everything- Pumpkin pie, pumpkin lattes, pumpkin bread and pumpkin cookies. No offense, Halloween banshees, but nothing screams fall like pumpkins. 
6.Halloween Decorations- As soon as fall begins that means open up the garage, attic or wherever the decorations are hidden away and start putting up skeletons like a mad man. Decorating is my favorite part of any holiday since it's so fun and relaxing.
7.Fall Smells- Not only are pumpkins good for flavoring, but they're also good for smelling. During the fall months, I find it enjoyable to find anything "fall" scented at Bath & Body Works. My all time favorites are Pumpkin cupcake, The Perfect Autumn and anything else containing the word "pumpkin."
8.Baking- While eating is a great part of fall, so is baking. It's finally cool enough to turn the oven on in the house and start mixing up some tasty treats. Baking is a way to spend time with your friends, family, or even yourself.
9.Jumping in Leaves- One of the most boring parts about fall is having to rake leaves. However, nothing is more fun than jumping in them. Using a leaf blower is also included in the fun category when it comes to leaves.
10.Haunted Houses- Similarly how I hate horror movies, I also hate haunted houses. But I love acting in them and I love scaring other people, so I find that part of them very interesting.
Leave a Comment