SOUP OF THE MONTH
A warm soup perfect for all occasions – not just weddings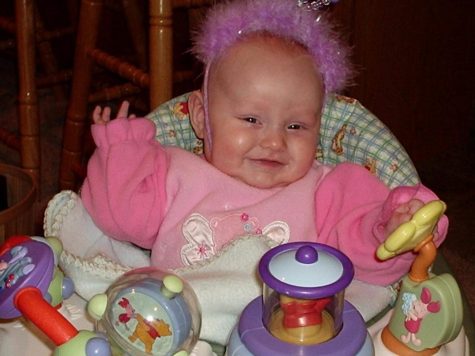 More stories from Liz Peterson
With colder weather approaching, curling up with a bowl of hot soup is the go to move. When I think of my go to soup, the first thing that comes to mind is Italian wedding soup. The crunch of carrots paired with green vegetables and meat is the perfect combination to end a breezy day.
Italian wedding soup is a fairly simple dish that can be made in under an hour. Around harvest, you can use fresh vegetables and herbs such as carrots, celery, thyme and dill from your garden or a local farmer's market. And let's be real, what's a better way to end a day in the garden? Add chicken broth, noodles, meatballs and finish with a sprinkle of parmesan cheese.
This easy recipe by Lena Abraham of Delish details everything you need to know about this soup. It makes approximately 6 servings and is a great addition to family mealtime.
For the meatballs:
3/4 lb. ground chicken
1/2 lb. chicken sausage, casings removed
1/2 c.panko bread crumbs
1/3 c.freshly grated Parmesan, plus more for serving
2 tsp.dried oregano
3 cloves garlic, minced
1 large egg
Kosher salt
Freshly ground black pepper
Pinch of red pepper flakes (optional)
For the soup:
2 tbsp.extra-virgin olive oil, divided
1/2 medium onion, chopped
2 medium carrots, peeled and chopped
2 stalks celery, chopped
2 tsp. freshly chopped thyme
8 c. low-sodium chicken broth
3/4 c.small dry pasta (such as acini di pepe or tubetini)
4 c. baby spinach
2 tbsp. freshly chopped dill, for garnish
Lemon wedges, for serving
Instructions: In a large bowl, stir ground chicken, chicken sausage, bread crumbs, Parmesan, oregano, garlic, and egg until combined. Season with salt, pepper, and red pepper flakes if using. Form into meatballs approximately 1″ in diameter to make about 22 meatballs. In a large Dutch oven or stock pot over medium heat, heat 1 tablespoon of oil. Cook meatballs in batches, until outsides are golden and insides are cooked through. Remove from the pot. Heat remaining oil then add onion, carrots, celery, and thyme. Cook until fragrant and starting to soften, 3 to 4 minutes. Add chicken broth and bring to a boil. Add pasta and meatballs and lower to a simmer. Simmer until pasta is cooked, 5 to 7 minutes. Stir in spinach and cook until wilted, about 1 minute more. Garnish each bowl with dill and more Parmesan, and serve with a lemon wedge.
View Comments (1)