TAKING THE CAKE
PHS track teams both take first at the 2022 West Regional track meet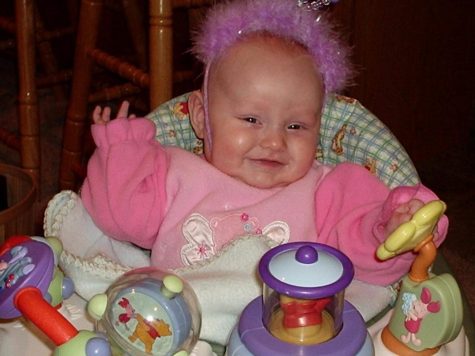 More stories from Liz Peterson
The PHS track team had an impressive performance at the regional track meet in Kemmerer. In total the team took seven gold medals, eight silver medals and ten bronze medals. Both teams took home the trophy and placed first overall.
The team loaded the bus in the early hours of May 13 and traveled to Kemmerer. For some athletes, this was their last chance to qualify in their events before state. With seven other competing 3A teams in the west region, the Panthers were able to take the top spot.
"I was really proud of both the girls and the boys team," freshman Salem Brown said. "A lot of people qualified for state over the season. You could really see all of the practice pay off at regionals since both teams won."
Brown ran in the 1600 and 3200 meter race. Her friends and the other distance runners saw great success in these events. Three PHS runners, sophomore Brynn Hillman, freshman Kinley Cooley and freshman Jordan Black placed fourth, fifth, and sixth in the 3200 securing three of the top eight spots.
"I was very happy with how we did, but it was sad that we had so many canceled meets," Cooley said. [The canceled meets] kind of put us behind a lot of other teams."
In boys long distance, junior Daniel Merrit placed third in the 1600m and fifth in the 3200m. Merritt also took home fourth in the 800m. 
In girls mid-distance, junior Anna Bartholomew took third in the 800 meter. Freshman Kenna Jacobsen took sixth followed closely by her sister, junior Megan Jacobsen, in seventh. Thanks to the closeness of the team, many athletes pushed each other to their best in their respective events.
"I have made a ton of friends in other schools, and made a ton of memories along the way," junior Hyrum Jeide said. "The track team itself is such a supportive family."
Jeide competed in hurdles along with three other PHS athletes. Sophomore Stuart Shoopman took fourth, junior Simon Shoopman took fifth, senior Eli Weimer took sixth, and Jeide finished the race off with seventh. 
"I had some good races and some bad races," Jeide said. "I hurt myself at Regionals and didn't do as well as I hoped. I'm thankful for the season as I did walk away with some medals."
In the throwing events, the boys team showed up and gave it their all. In shot put, senior Toran Graham scored second followed closely by senior Sheldon Shoopman in third and senior Lane Shramek in 4th. Senior Sam Belmont also finished in seventh. Shoopman and Graham continued their success through the discus throw where they also placed second and third.
In girls throwing, Senior Reaghan Thompson took home the gold in shot put. Junior Grace Coombs also showed her skills and placed fifth in discus. The throwing teams, mostly dominated by seniors, are going to greatly miss their star competitors as they move on to graduate."I'm going to miss our seniors," Brown said. "They have done so much for this bring and truly bring a light everywhere they go. We know they'll do great things."
Junior Sydney Spomer took first in triple jump with freshman Catelynn Floy following in third place. Sophomore Waycee Harvey ended with third in long jump, and Sophomore Addy Thorington tied for second in high jump. Additionally, sophomore Lauryn Bennett took fourth in pole vault followed by Kenna Jacobsen in sixth.
In the boys division, senior Zach Ratcliff won first place in long jump and triple jump. Sophomore Isaiah Woyak and senior Dylan Escalante also placed in triple jump with Wayak scoring fourth and Escalane taking seventh. Furthermore, Sophomore Jeremy Harms scored himself a high ranking spot in pole vault taking seventh overall.
"Being on the track team helps me do what I love," Cooley said. "I love the people in track, and it allows me to represent our school in a positive way."
Leave a Comment