STATE BASKETBALL: A TOUGH PILL TO SWALLOW
The Panther basketball team finishes 4th overall at the 2022 3A State Basketball Tournament.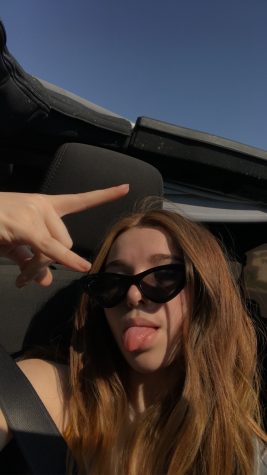 More stories from Kora Terry
With the hopes of bringing home the title, the Panther boys basketball team took a trip to Casper to compete in the 2022 3A Wyoming State Basketball Tournament.  The Panthers took on teams from Thermopolis and Douglas, which led to their fight for third against Buffalo. 
"I'm extremely proud of these boys," Head Coach Mike Heny said. "We played the best we could, and I couldn't ask for a better group of boys." 
The boys placed fourth overall behind the State Champion Rawlins Outlaws, State runner up Douglas Bearcats and third place Buffalo Bison.
"
I am very excited for what the future holds and how the team is going to do.
— Mr. Heny
The Panthers started off strong against Thermopolis. The final score: 70-40 Panthers. 
"That first game against [Thermopolis] was a good ease into state," sophomore Gunnar Erickson said. "The [Casper] Events Center is a really great place to play, and with such a big win, it made it ten times better." 
The next day the boys basketball team traveled to Casper College gymnasium to take on the Douglas Bearcats. The Panthers fell short of a win, with an end score of 45 Panthers-59 Bearcats. 
"That game was intense," Erickson said. "There was one moment where I was throwing the ball in and had to have security surrounding me." 
With the rough game behind them, Powell walked onto the court for their next game with a strong mindset. The Panthers prepared for another tough challenge in the No. 2 seed Buffalo Bison.
"I think with the loss before walking into the game we weren't super confident," sophomore Trey Stenerson said. "Everyone's mindset wasn't in the right spot."
The Bison proved to be tough opponents for the Panthers and ended up securing the win. The Bison had a total score of 41 points, and the Panthers finished with only 25 points by the end of the game. 
"We've got a lot of youth on the team, specifically sophomores," Heny said. "I am very excited for what the future holds and how the team is going to do."
Leave a Comment