DUCK STAMP OF APPROVAL
PHS students participate in the Junior Federal Duck Stamp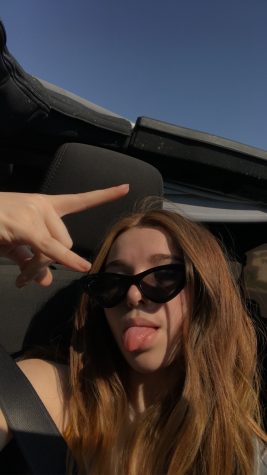 More stories from Kora Terry
Many students participate in the Junior Federal Duck Stamp contest, being chosen is a significant accomplishment. Freshman Sophia Petrie of Powell High School won the Best of Show title against over 180 other contestants with her painting "Fulvous Whistling Duck in the Green," a colored pencil rendition of a fulvous whistling duck. 
Petrie took to the canvas and began her project in the middle of January, taking about three weeks to finish. After many trials and errors, her duck was picked to represent Wyoming and have her work possibly featured on the following year's Federal Duck Stamp. One person is picked from each state for the national competition, and they compete against each other to see who will leave their mark as the next duck stamp for the following year.
"I really enjoyed watching my drawing come together," Petrie said. "I definitely made a lot of mistakes along the way, but I'm proud of myself for how I did and can't wait to enter again next year."
PHS art teacher Mr. James Gilman has had his classes participate in the duck stamp contest for many of his teaching years. With multiple years experience, he knows how to guide and encourage his students to get inventive. 
"I've been doing this a long time," Mr. Gilman said. "It always amazes me how creative everyone gets with it." 
While Petrie had no specific inspirations, she put many hours of effort into her duck, which paid off fantastically. To enter the contest a student must draw or paint a native North American waterfowl on a 9" x 12" sheet of paper, or canvas, and mail it to the National Elk Refuge. 
"I love how easy it is to participate," Mr. Gilman said. "It makes all of our lives easier, you just paint, send it out, then wait and see." 
This contest has been going on since 1989, using a science-based art curriculum. All students from kindergarten to twelfth grade can compete. The Junior Duck Stamp contest raises funds to educate and engage the nation's youth in wildlife and wetlands conservation and outdoor recreation. 
This year's winning Wyoming Conservation Message was written by freshman Grace Lengfelder. 
"Conservation is important to me because the land and animals came before us, it's only fair that we take care of their homes," Lengfelder said.
View Comments (1)