Panther Speech and Debate team attends first tournament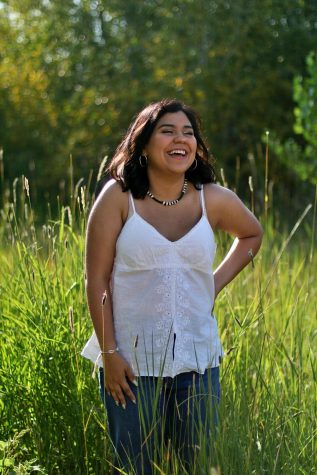 More stories from Kailey Jurado
The Powell High School Speech and Debate team broke the ice with their first novice tournament of the season in Casper on Nov. 10.
This year's team is bigger than it has been in the past, with many people new to the competition.
"It was a really big learning curve for me because I've never been to one before," sophomore Augusta Larsen said. "The people were very nice there; you could talk to other people who were competing."
Seven members went to the first tournament, including: freshmen Alora Walker and Camryn Patton; sophomore Augusta Larsen; juniors Lauren DeWitz, Duncan Bond and Hannah Hawley; and senior Samantha Gonzales. Coaches Ms. Nicole Maier and Mr. Hans Hawley both went as well.
"The whole team didn't go, so there were only seven of us who went. We are all closer now than we were at the start of the season," Bond said. "Because it was such a small group, it was easier to actually get to know each other through conversation and games that we played on the bus."
The team members see improvement for future tournaments. The Panther team didn't make it to finals after this competition.
"For future tournaments, I see more growth throughout our team, as placing higher and bonding," Bond said. "There will be ups and downs, but that is what makes a team come together and work harder to get those higher places."
The team is preparing for their next tournament in Thermopolis on Dec. 14.