THANK YOU COACH MAC
Hang on for a minute...we're trying to find some more stories you might like.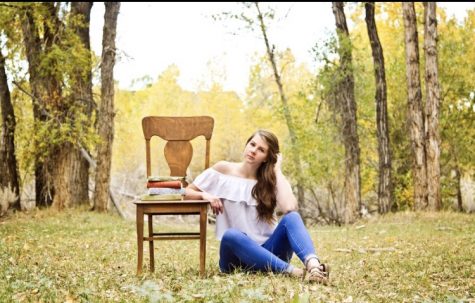 More stories from Devon Curtis
Long-time PHS coach retires after 29 years; will become activities director
Coach. This one word brings to mind many memories of "Get on the line" or "today's practice is going to be 'fun'." But for Powell High School students and athletes, the word coach, more specifically Coach McKenzie, they think friend.
The Powell High School girls' basketball coach Mr. Scott McKenzie, announced his retirement from coaching at the beginning of the 2018-19 basketball season, bringing an end to his 29 years of coaching at PHS.
Coach McKenzie, better known as Coach Mac, has been coaching for 30 years, 29 at PHS plus one year at Newcastle High School. At PHS, Coach Mac has coached almost every sport the school offers including basketball, volleyball, football, and golf. Before coaching at Newcastle High School and PHS, Coach Mac was the assistant women's basketball coach at Black Hills State in South Dakota for three years.
When it comes to his coaching style, he emphasized his philosophy that preparation is key.
"I'm not a yeller and a screamer," Coach McKenzie said. "I like to coach through motivation strategies… I am a big believer in preparation, I think film sessions have been a key to successful seasons over my career."
As Coach Mckenzie lets go of coaching, a few of the athletes he has coached wanted to take this opportunity to thank him for everything he has done and share a few memories from his coaching over the years.
"My favorite memory of Coach Mac was when he walked out of the locker room with a piece of toilet paper stuck on his shoe for 'good luck'," senior and four-year Lady Panther basketball player Jasmyne Lensegrav said.
Coach McKenzie also shared many words of wisdom with his players over the years.
"My favorite quote that Coach Mac said to us was 'it's a long journey, enjoy it'," Lensegrav said.
"I emphasize to athletes to enjoy the journey and that there will be ups and downs along the way," Coach McKenzie said. "I tried to role model how to handle those ups and downs in hopes that athletes could transfer those experiences to the real world."
Many of the varsity girls basketball players have been playing under Coach McKenzie for about nine years, going all the way back to elementary school rec basketball.
"My favorite memory of Coach Mac was when he got mad during a game and slammed the white board over his knee and broke the half court circle," senior and four-year Lady Panther basketball player Ashtyn Heny said. "I just want to thank him for coaching me for nine years and being a second father to me my whole life."
Coach McKenzie has left a positive mark on Powell High School and their athletic programs, and he will continue to make the athletic programs better as he transitions from the Dean of Students Position to the Athletic Director position in the coming year.
"I've always said to my teams …if you had a scale and you put the good experiences in a season on one side and the bad experiences on the other side, I always hope that each athlete's good side outweighed the bad."