BLACK AND BLUE ALL OVER
How do injuries affect high school athletes?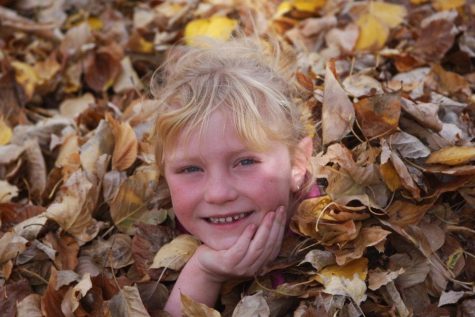 More stories from Shelby Fagan
Throughout the week, injured athletes are expressing their agitation and disappointment. A lot of them were seriously bummed out that their season has either been lost, or how far behind they are compared to their teammates. 
Sports teams and coaches have seen a rise in injuries over the course of this year, and it may not look great for our athletes.
PHS sophomore Gabby Paterson has swam all her life. Last year, she was out of swimming for a whole month; this swim season, she was also injured and was recently diagnosed with bicep tendonitis. This means that she has been overusing her tendons in her shoulder when she is swimming. 
"I dislocated my shoulder partially and it never fully healed correctly," Paterson said. "It is a fixable problem, but it just makes you feel very slow and way behind."
To recover from her shoulder injury she has to do physical therapy; she's back in the water, but still recovering. Powell Valley Healthcare Orthopedic surgeon William Jarvis, recommended Paterson get surgery, but another doctor said it wasn't necessary. 
Similarly, sophomore Ryan Cordes tore the tendons in his left ankle. 
"I was at Westside Elementary playing tennis, and Sophe Morrow [PHS senior] hit a cross-court shot and I jumped for it and landed really bad on my ankle," Cordes said. 
To recover from his injury, he was told to stay off of it and go easy; right now, Cordes can be seen wearing a boot and trying to stay positive. He says that this year's upcoming basketball season may not be affected by the injury, but is still unsure.
Senior Riley Bennett took a wrong step and was hit hard at the Big Horn Brawl game against Cody, Sept. 25; this caused Bennett to suffer a pelvic fracture. 
"I was going to block a kick and I planted a little weird and got hit at the same time," Bennett said. "Which caused my tendon, that goes from my hip pointer to my hip flexor all the way down to my knee, to slide a piece of bone off." 
To recover, Bennett has to get therapy or else he won't be able to come back for this year's football season. Doctors said as long as he shows progression in his therapy, he might be able to play in the playoffs. Bennett's mind is constantly on his beloved sports; he does wrestle as well and he hopes for a great last season of football and hopefully his wrestling season.