TIME OUT
How is Covid-19 affecting college athlete's seasons?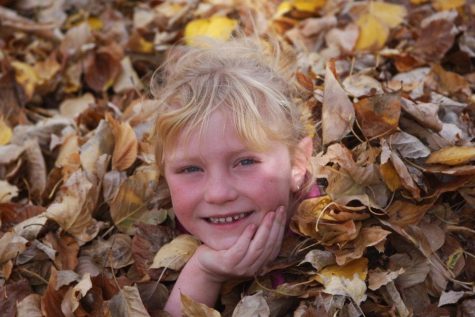 More stories from Shelby Fagan
The PHS class of 2020 athletes were set and ready for their season. Well, sort of. Three former PHS athletes are experiencing different sides of their seasons and school year as a result of the COVID pandemic.
Sabrina Shoopman, freshman at the University of Wyoming, walked onto the track and field team to compete in hurdles. Before the season began, Shoopman faced an immediate challenge. 
"When I first headed down to Laramie, we had to quarantine for 2 weeks," Shoopman said. "Then practice began and it is super challenging."
Shoopman attends practices 1-2 hours a day and weights are an hour long. But that also includes the various COVID-19 restrictions including temperature checks before and after every practice. 
University of Wyoming is implementing a strategy similar to Northwest College. Both schools will be shutting down so they can reduce the COVID-19 risks after their Thanksgiving break is over. All of their classes will be online. 
As of right now, Shoopman's classes are all online and she says that she enjoys the traditional in-person school, more than online. 
"It's a lot easier than in person because you get to pace yourself, but I do miss my classmates," added Shoopman  
Currently, Shoopman is in quarantine because one of her teammates tested positive for the CoronaVirus. 
Jaymison Cox, another freshman at UW, is experiencing the same problem. 
"Sabrina and I are actually both on quarantine right now because we were exposed to a COVID case on Monday," Cox said. "I am halfway through my quarantine right now."
In Cox's opinion, he said that the university is doing a pretty good job of keeping things consistent, and so far only one of their teammates have tested positive.
Cox also explained in an earlier meeting that all of his classes except for one are all online. 
"I have enjoyed them for the most part. It's definitely not the same as being in person, but I think the University is doing a good job of making the best of the situation," Cox said. "I have learned a lot regardless of the situation and that's what's important."
Kayla Kolpike, a freshman at Marian University in Wisconsin, has just recently started her soccer and hockey season. She explained that they have officially started their practices about two weeks ago. Face masks are a requirement even while practicing, they are given hand sanitizer and their temperatures are being checked before and after practices. 
"We are required to wear facemasks everywhere. When I mean everywhere, I mean everywhere," Kolpike said. "But Marian is doing a really good job of keeping things super consistent and really reliable." 
If one of Kolpike's teammates were to test positive, Marian would send the infected student to 'quarantine house'. 
"There are dorms on campus that we all cleared out so that people who do turn out to be positive, can quartine safely," Kolpike said. 
Kolpike's has two online classes and three in-person classes this year. She says she enjoys her two online classes and her in-person classes a lot. 
"I have two online classes, a Human development psychology class and an Intro to Christian Theology class and I actually really enjoy both of them. I also have three in person classes that I really like as well," Kolpike said. 
Even though this year may look quite a bit different to the athletes of Wyoming and Wisconsin, the sports teams are still hard at work and are able to compete in smaller groups. Good luck athletes?