SPRING OPENERS
Soccer and track are in full swing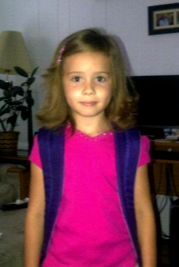 More stories from Chloe Freeman
Spring season brings brighter skies, flowers, warm weather and new sports. The girls' and boys' soccer seasons kicked off on March 8 along with track and field, which started on March 10. 
Lady Panther soccer started off their season with a 6-1 loss and then fell to Cody on March 23. Two more shut-out losses followed against Green River and Worland. The Lady Panthers are suffering early on, sporting an 0-3 overall record. 
"Soccer is going good, and we are continuing progress without skill levels." PHS soccer player, Paije Johnson said. "The games aren't really playing out the way we hoped they would go, but for future games I expect us to make more shots and more the ball more with give and goes. Even though our season has had a rough start the coaches are very supportive and motivating." 
Although the girls have had a rough start to their season, head coach Mrs. Kaitlin Loeffen still has high hopes.
"
I am hopeful we will improve, and the ladies deserve the respect they will gain once we start putting shots in the back of the net."
— Coach Loeffen
"This season is off and going as we find ourselves nearly a month into the 2021 season," Coach Loeffen said. "With COVID restrictions we are very blessed to be playing. While our overall record isn't where we would like it, the girls have made great improvements and will continue to do so throughout the season. I am hopeful we will improve, and the ladies deserve the respect they will gain once we start putting shots in the back of the net."
On the other hand, the boys' soccer team is putting notable numbers on the board.
The Panthers beat Buffalo 3-0 on March 20, and then defeated rival Cody 9-1 on March 23. The boys maintained their winning streak 5-1 against Green River on March 2. However, the Panthers' streak was brought to an abrupt end March 30 after a 1-0 loss to Worland. Their overall record adds up to 3-1.
PHS track and field has also started, and the athletes hit their marks immediately. The Lady Panthers won the Cody Invitational on March 27, beating several 4A schools and scoring 138.50 points, while the boys placed second with a score of 103.50. 
"Since track has started the weather has been pretty nice out, and it feels really good to be back since COVID." Sophomore trackster, Armando Hernandez, said. "I'm happy with how the team has performed so far, and I think we're going to be doing well in the future. For example our relay team for the 4×1 had amazing runners and I think the team has a lot of potential to grow and show that growth later on."  
At their first track meet the boys' 4×100 team A placed fifth with a time of 49.51 and pre-qualified for the 3A state meet. PHS trackster Daniel Merritt got fourth place in the 400-meter dash with the time 55.39 and Emma Karhu placed first in pole vault with a 10-foot vault. 
"So far the students have performed very well," track coach Mr. Scott Smith said. "We already have a large number of prequalified kids and relays for state, kids compete very well as teams and have set up a good foundation for the rest of the year. The goal I have for my students is to keep working and improving each meet, and depending on what weather has for us we can expect 8 meets before regionals and state."
Leave a Comment